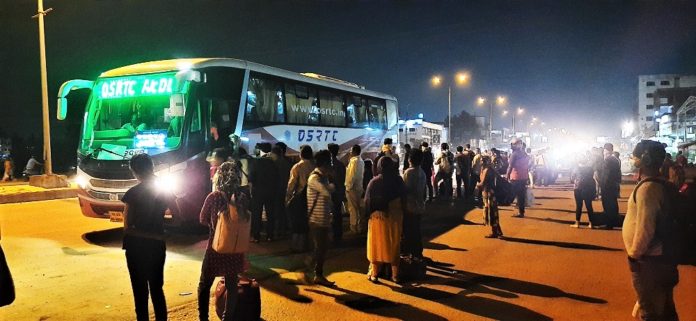 Staff Writer@Blink
Bhubaneswar, May 7: The state government said that till Thursday a total of 39,765 migrant workers of Odisha have returned back to their home state through the formal channel and norms adopted by the government.
Information and Public Relations Principal Secretary Sanjay Singh said, "Odia brothers and sisters are returning Odisha every day since May 3. 4225 Odia people have returned to Odisha today. So far 39,765 Odias have returned to Odisha. Returnees are coming by train/bus and other vehicles,"
Singh also said that 12,461 Temporary Medical Centres/Camps have been readied in 6798 Gram Panchayats of the State. In all these Centres, around 5 lakh beds have been arranged to provide COVID-19 health services in rural areas.
The official said that Ganjam district has now been marked as Red Zone after detection of new cases. He said, "Some fresh COVID-19 positive cases have been reported in the districts of Ganjam, Jagatsinghpur and Mayurbhanj. Keeping this in view, Ganjam district is now declared as Red Zone and Jagatsinghpur and Mayurbhanj districts are declared as Orange Zone."