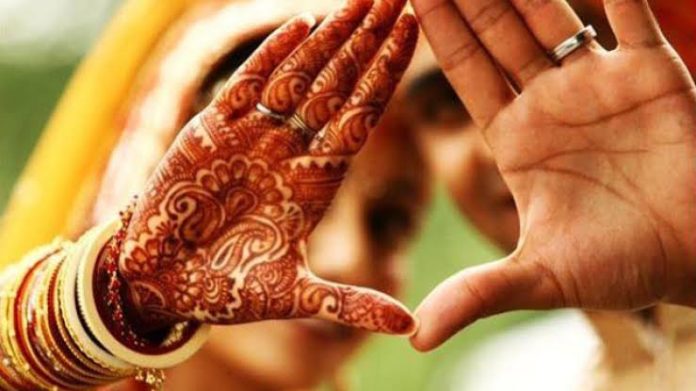 Blink New Network
Bhubaneswar, Jan 24: A study by one of the matrimonial sites from Odisha claimed that more than half of the Odia women are searching their life partners on their own rather than going the traditional way of depending on their families and parents.
The study was carried out by OriyaMatrimony, a constituent unit of Bharat Matrimony. It analysed the demographic patterns of lakhs of registered users and found that majority of individuals prefer searching for a life partner on their own.
The data has revealed some startling facts and insights on Odia speaking people and their life partner preferences.
Highlights from the research report:
      The user base comprised of 29% women and 71% men with the average age of male registrants being 29 years and that of women being 26 years.
      Interestingly, in the case of women, 60% matrimony profiles were self-created. While among men, 74% profiles were self-created. Only 7% profiles were created by parents, and the rest by siblings and friends.
      36% of the Female profiles seeking a match aged 22 – 25 years, 37% belonged to the age group 26–29 years. Among Male profiles who were seeking a match, 34% aged  25–28 years and 27% belonged to the age group 29-32.
      7% women and 10% men were open to a life partner outside their own caste.
      The top cities within Odisha that witnessed maximum number of registrations included Bhubaneswar, Cuttack, Ganjam and Baleswar. Outside of Odisha, registrations majorly came from Bangalore, Hyderabad, Mumbai and Delhi.
      The top professions of men were Business owners/ Entrepreneurs, followed by Executives and Software Professionals; whereas for women, most of them were into teaching/ corporate executives.
      In terms of educational qualification, Arts was the most popular stream among the registrants. This was followed by technology and professional courses.
      27% women and 12% men preferred life partners whose education qualification is Masters degree or above.
      In tune with the mobile and internet trends, 91% of OriyaMatrimony members did their life partner search using their mobile.
Commenting on the trends, Murugavel Janakiraman, Founder and CEO, Matrimony.com said, " Odisha is a large and priority market for us and we continue to step up our efforts to help more Odias find their life partner. Lakhs of Odias have successfully found their life partner through us and we continue to grow our user base amongst the vibrant Odia community in India and across the globe."