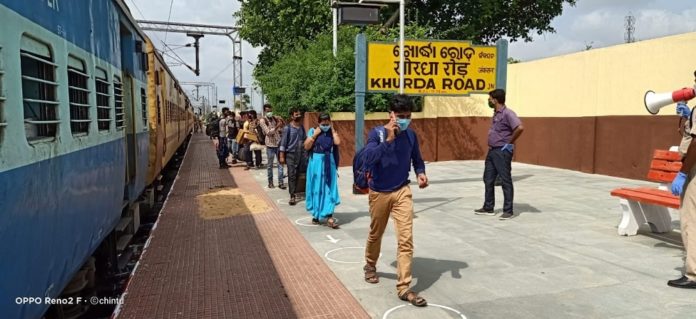 Staff Writer @Blink
Bhubaneswar, May 11: The state government on Monday said that a total of 67,535 Odia migrants earlier stranded in different parts of the country have come back to their states.
A statement from the government said, "Odia brothers and sisters are returning to Odisha every day since 3rd May. 11,619 Odia people have returned to Odisha today. So far 67,535 Odias have returned to Odisha. Returnees are coming by train/bus and other vehicles"
The government also said that close to 14,000 quarantine centres have also come up in the state to cater to the flow of these quarantine centres.
"14,563 Temporary Medical Centres/Camps have been readied in 6798 Gram Panchayats of the State. In all these Centres, total no. of 5,81,915  beds have been arranged to provide COVID-19 health services in rural areas,"
The violations relating to break down of COVID 19 rules also continue unabated in the state. The government said that within 24 hours 27 such cases came into limelight.
"From 10th May morning to 11th May morning, 27 cases have been registered by the Police in the state for violation of different regulations and guidelines related to COVID-19 of which 23 no. of cases for violation of lock down, 2 case for rumour mongering and 2 case for other issues related to COVID-19. 43 persons have been arrested by police for different violations," a statement from the government said today.