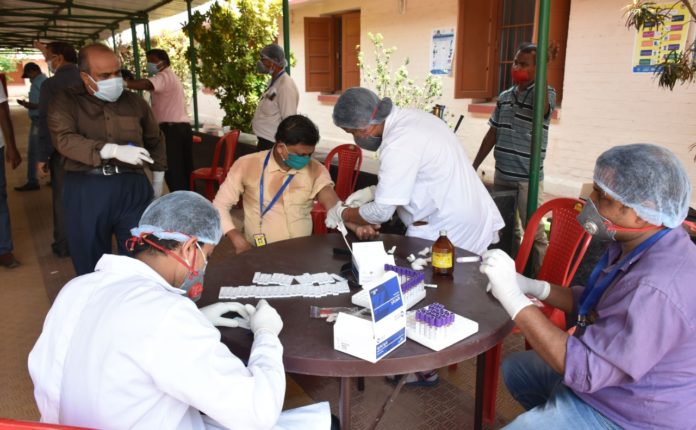 Blink News Network
Bhubaneswar, April 20: The state after a lull reported 13 cases of COVID positive case within 24 hours, the state government said on Monday.
According to the government it reported a total of seven cases in their sample testing on Sunday while it found six more cases on Monday. All cases are from outside Bhubaneswar.
The state government said that out of the seven cases detected on Sunday two are from Balasore while five are from Bhadrak.
On the other side out of the six cases detected on Monday, one was from Sundargarh while the rest five are from Jajpur district.
The government said that out of the 13 cases detected, 10 out of them had travel history to West Bengal or came in contact with them. The government has now asked the people to go for quarantine of they and travelled to a Bengal in the last 28 days.