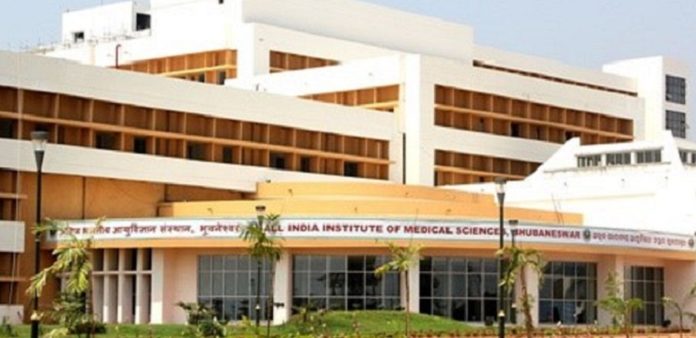 Blink News Network
Bhubaneswar, Feb 22: The All India Institute of Medical Sciences (AIIMS), Bhubaneswar after receiving flak from several factors of the society on Saturday decided to adhere to a three-language policy in the future. The premier central government hospital was earlier accused of imposing Hindi as official mode of communication for the hospital.
A delegation of Biju Janata Dal (BJD) comprising Lok Sabha MP Pinaki Mishra, Rajya Sabha MP Sasmit Patra and other party leaders and MLAs Saturday held a closed door meeting with the AIIMS Director and demanded giving priority to the native language. The delegation also demanded a three-language formula in the institution akin to south Indian states.
The AIIMS administration later while speaking to the media said that the recent circular on usage of Hindi was misinterpreted. AIIMS, Bhubaneswar Director Dr Gitanjali Batmanabane said that the medical college and hospital has decided to follow a three language signage policy in future where the top priority.
"A delegation of parliamentarians had consultations with us. We have now decided to implement a three-language policy for signage in our hospital. The first priority will be given to Odia while it will be followed by Hindi and English," she said.
The director refuted allegations of imposing Hindi in Odisha. She also said that the circular was confined to only Hindi knowing employees.