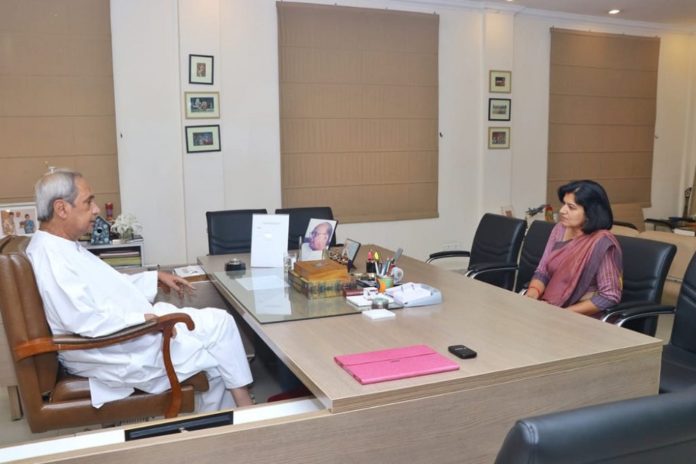 Blink News Network
Bhubaneswar, Feb 12: Lok Sabha MP from Bhubaneswar Aparajita Sarangi has now reminded the Odisha Chief Minister Naveen Patnaik that the smart city still does not have a smart comprehensive Master Plan for the ill-managed city drains.
The leader said that the issue was also raked up during the recently held Parliamentary Standing Committee on Urban Development in the city held in the third week of January this year.
"The issue was discussed at length by the Parliamentary Standing Committee on Urban Development during its recent visit to Odisha on January 17-January 18. It was brought to light that in spite of recurrent water logging in the city a comprehensive master plan to combat the problem has not been prepared so far," she said in a letter to the CM.
The bureaucrat-turned-politician claimed that a plan prepared by Meinhardt, Singapore in 2008 partly addressed the requirement but it lacked in terms of detailing and is inadequate as it does not factor in a lot of essential requirements including land acquisition costs
She also added, "It has also come to the notice of the panel that construction of 13 (3 additional) natural drains will require land acquisition and freeing up of government land from encroachments. This has not been considered while preparing the Detailed Project Report in 2008,"
The BJP leader also accused the state government of not utilizing the Rs 110 crore allocated to the city civic body for resolving the issue of drainage woes.  She claimed that the Bhubaneswar Municipal Corporation (BMC) authorities had listed out 37 vulnerable points which are prone to inundation and result in severe misery for the denizens.
"In view of the impending rainy season I will humbly urge upon you to issue appropriate instructions to the relevant authorities for-gainful utilization of Rs 110 crroe and ensuring that drainage work is taken up keeping in view the requirements of 37 vulnerable points and not spending by just distributing it ward-wise."
She also added, "A systematic and sustainable approach towards desisting of drains and preparation of a comprehensive master plan by taking into consideration of all natural/internal drains and overall cost implication thereof."