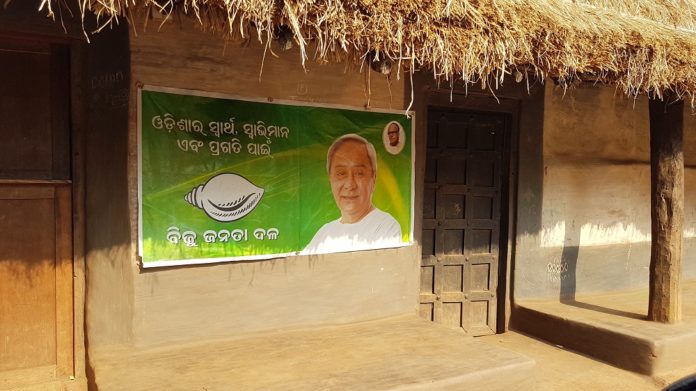 Blink News Network
Bhubaneswar, Dec 26: The Biju Janata Dal (BJD) Thursday completed its 23 years of establishment and regional dominance in the eastern state. Since its existence, the party has dominated the regional politics without any major dent to its vote share.
With the leadership of the BJD patriarch Naveen Patnaik, the regional outfit has been able to grab the state power besides having a lion's share in the Lok Sabha as well as Rajya Sabha. The party has now planned to celebrate its 23rd Foundation Day today.
It has been planned that the Chief Minister Naveen Patnaik will address the party workers at the party office in the state capital. It has been speculated that the regional satrap will also announce some flagship schemes which could benefit the party workers who are spread across the state in help in the continuing the regional dominance.
According to party sources, health schemes targeted for the youths and party workers and other scheme announcement could be made by the CM during his interaction with the media. The CM in Odisha otherwise is known for his massive targeted schemes for different sections of the society.
The party office bearers have planned to celebrate its foundation day at the party office.However due to the solar eclipse, the celebrations are likely to be confined post afternoon. The CM is all set to come out of Naveen Nivas and address the party leaders. It has also been planned to observe the foundation day at different district and local offices of the party.
The party has come long way since 1997. From gaining good seats in Lok Sabha in 1998 and 1999 and grabbing the state power, the party has always kept the leading national parties BJP and Congress away from the power corridors.
However many party workers and the people are likely to know the next road map of the party. Many are curious to know of the party leader is going to talk or hint anything on the future leadership of the party in the days to come. People and the media will await the statement of the CM on his future course of actions.