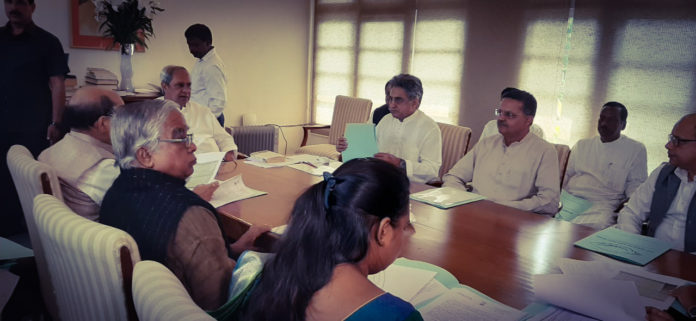 Blink News Network
Bhubaneswar, Jan 28: Biju Janata Dal (BJD) Parliamentary members Tuesday met party chief Naveen Patnaik at his residence in the state capital and discussed their strategies for the upcoming Budget Session of the Parliament.
The members of the Parliament later while talking to reporters claimed that the regional party will bat for disclosing the data on OBC population and their distribution in the country and in the states and bat for the caste census along with the 2021 Census.
"In 2011 Census also the data of the caste census was not revealed. We wanted that the caste census for SC/ST and OBC are done along with the 2021 Census and the data are released before the public. We will bat for the same in the Parliament," said Puri Lok Sabha MP Pinaki Mishra.
Mishra, who is also the member of the BJD Parliamentary Party claimed that the party also has objections on some of the provisions of the National Population Register (NPR) which they are likely to raise in the Parliament.
"We have objections to Section 13(2) of the NPR which mandates that the person needs to tell the government about the place of birth of their parents. The Centre however has also clarified to remove it as it is only optional in nature," said Mishra.
The BJD leader claimed that the state will rake up the issue of delayed pending railway projects in the state despite state support, the issue of inter-state river water dispute and others. It is also speculated that the party is likely to raise the demand for formation of a Legislative Council in the state. The Union Budget will be presented before the Lok Sabha on February 1,2020.