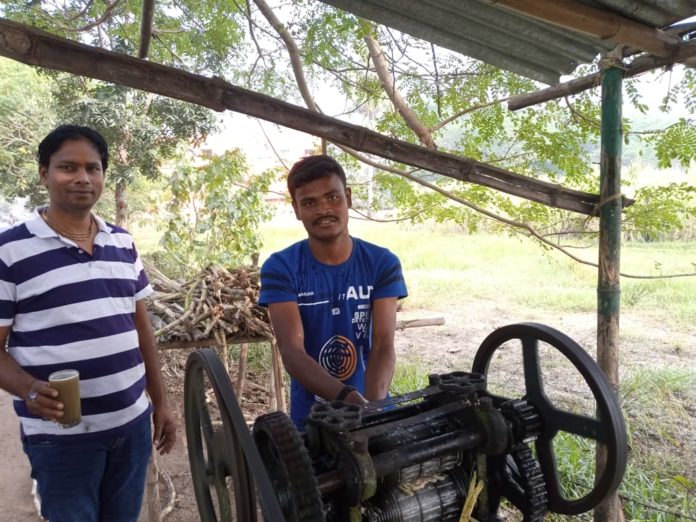 Blink News Network
Bhadrak: Asurali market area in the Bhadrak district along the main highway is home to many small shops where small scale traders try their fortunes and also sustain their families with their income. But these days this region has come forth as a centre for inspiration for many especially people from the economically backward areas.
At a time when many youths hailing from poor backgrounds quit studies and divorce their aspirations there are some who fight against odds to thrive in their lives. Sangram Mallick, an engineering student from the area undertaking his BTech degree is one such example who is inspiring thousands of youths on how to pursue their dreams when dearth of funds haunt their aspirations.
Sangram hails from a poor family from the Mallikapatana village in the district. His father is an agricultural labourer who works on others' fields to earn his livelihood. Sangram, who aspires to do a job after completing his studies has also done diploma even under paucity of funds. But he is undeterred with he glaring challenges.
To pursue his BTech studies, this youth has now been selling sugarcane juice to the commuters who travel from the market area. Sangram however not only been gratifying the thirst of the commuters and rejuvenating them with the juice but also using the same to afford his studies.
Self earning to fund studies
The budding engineer from the small town is trying his best to use the money collected from this small trade to fund his studies. He even took loans to buy a machine which can help him squeeze the sugarcane and increase his income, enabling him to become an engineer sooner and ward off the poverty his family had been family facing since decades.
With his arduous work, this youth has set example on how to fight poverty to achieve the dreams of their life. The works of the youth is slowly making around in the area and creating ripples in the town.