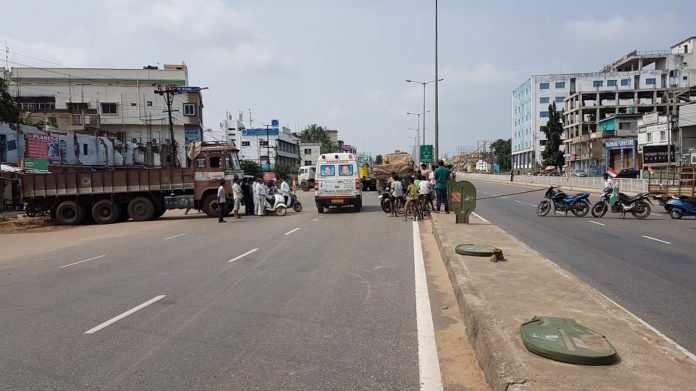 Blink News Network
Bhubaneswar, Jan 7: Train and bus services are likely to be hit on Wednesday in Odisha due to the Bharat Bandh call given by the Trade Unions and other political outfits. The organisers which have been able to mobilize the support of other political outfits have threatened to keep the buses off track and also block movement of trains in Odisha.
The private bus owners in Odisha, as a prophylactic measure have decided to also keep their transport means off the road to prevent any untoward incident. Communist Party of India (CPI) leader Ramkrushna Panda informed the media Tuesday that besides the central unions, several local organizations representing farmer outfits and other employees from different sectors are onboard for the bandh call.
"The bandh call has been given to protest against policies which are anti-people, price rise, government-sponsored violence on campuses and other issues affecting the people at large. However emergency services like ambulance, fire vehicles, and students going for examinations will be allowed to proceed without hindrance," Panda said.
In Odisha, the Congress party has decided to extend their support to the nation-wide bandh. Odisha Pradesh Congress Committee (OPCC) President Niranjan Patnaik informed about the support of his party to the strike citing support for the causes of farmer and youths.
The Samajwadi Party (SP) also claimed to support the strike in the state. The BJD on the other side in the state has decided to maintain a distance from the bandh. CPM leader Janardhan Pati meanwhile claimed that the protestors will not use any force or take law into their hands to raise their voice against the issues they want to project during the strike.
The twin city Commissionerate Police on the other hand has decided to deploy 15 platoons of police force and also strengthen the police stations in the twin cities to cope up with any untoward incident in the city.
"We will be deploying our 15 platoons of police force in Bhubaneswar to take care of traffic along the highway and also to tackle any blocking attempt on trains. Senior officials have been asked to monitor the situation closely the whole day," said Anup Sahoo, DCP, Bhubaneswar.
The Bharatiya Janata Party (BJP) Tuesday criticized the plan of the Left parties and other political outfits to organize nation-wise bandh. Odisha BJP Vice President Samir Mohanty accused the Left and the Congress of inciting people for violence through such strikes.