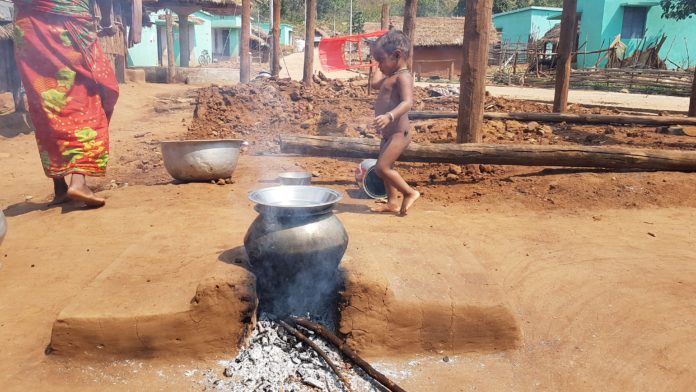 Blink News Service
Bhubaneswar: The Office of the Comptroller and Auditor General of India (CAG) in its latest audit report on the performance of Ujjwala Scheme falling under the leadership of Union Petroleum and Natural Gas Minister Dharmendra Pradhan has reported massive irregularities in the scheme.
At a time when Pradhan has been boasting about the success of his flagship scheme, the CAG report has cited several major irregularities ranging from issuing of more than 12 domestic cylinders in blatant violation of norms while even allowing minors to get the connections, all beyond the rule book.
The CAG report said that in the home state (Odisha) of Pradhan, the scheme is faltering with lower coverage. It said that in Odisha the refill consumption for consumers who completed one year or more stood at 2.88 refills which is even less than the overage average refill consumption of 3.21 refills per annum.
The CAG report also accused that massive misuse of domestic connections granted under the scheme for commercial purposes.  According to the report 1.4 million beneficiaries consumed cylinders in the range of three to 41 in a month. IOCL and HPCL in a total of 3,44,000 cases allowed issue of two to 20 refills in a single day to Ujjwala scheme who have single bottle connection, hinting at a major misuse of the same in patronage of the ministry and IOCL and HPCL.
"Risk of diversion of domestic cylinders for commercial use was noticed as 198,000 PMUY beneficiaries had an average annual consumption of more than 12 cylinders which seems improbable in view of their below-poverty-line status," the report said.
The report also said that it was revealed that there had been a mismatch between the names of 1.25 million beneficiaries under the scheme and the Socio Economic and Caste Census (SECC-2011) data, based on which the beneficiaries were decided.
The report which was tabled in the Lok Sabha also said that 18 per cent of the KYC verified customers were used by the LPG distributors to extend benefits to "unintended persons". The CAG in its report hinted at a likely diversion of the cylinders through such gimmicks.
It was also revealed that in 13.64 per cent of the customers' cases the inspection reports which is submitted based on inspection of kitchens for safety were not found hinting at defiance of safety norms as mandated under the guidelines for issue of connections under the scheme.
The report interestingly claimed that a total of 8,59,000 connections were also issued to people who were not even adults according to the SECC 2011 data which was a gross of the Ujjwala scheme.
Show quoted text