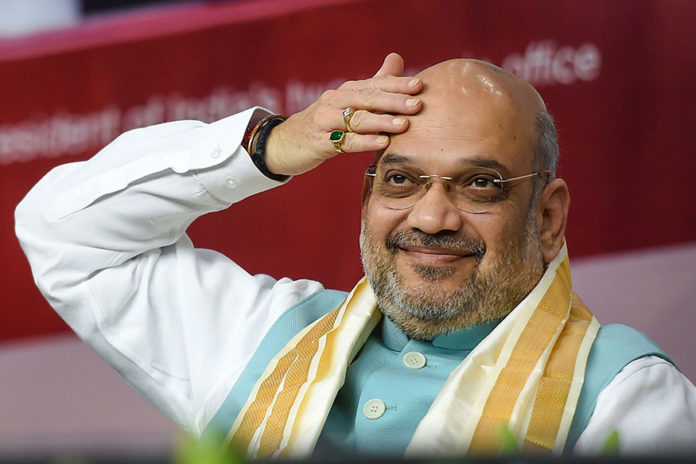 Blink News Service
Bhubaneswar: With the open hearted support of the Biju Janata Dal (BJD) for the anti-Muslim Citizenship Bill put forth by Union Home Minister Amit Shah, the regional party is now all set to get their return gift soon in the next session of the Parliament.
According to highly placed sources in the party, during the recent secret deal as sealed by the BJD with Shah, the former is reported to have assured the BJD MPs that a legislation to pave way for the formation of Legislative Council in Odisha will be brought in Lok Sabha in the Budget Session in 2020.
The assurance from the Home Minister came forth after the BJD decided to bestow their support to the BJP government at the Centre for the Citizenship Bill which sailed through rough weather but was passed with the open support of the BJD. The quid-pro-quo deal was another set of favour the BJD decided to give to the Modi brigade.
Earlier the BJD had also gifted a Rajya Sabha seat to their so called rival BJP anticipating a return gift from the saffron party which could ensure early formation of the Council. However the BJD decided to play smart in the Rajya Sabha Wednesday to shun the attention of the national media.
The party's Rajya Sabha MP Sasmit Patra spoke in Odia in the Upper House who is otherwise used to speak in English. It is believed that it was a tactful decision of Patra to avoid the attention of the media from their decision for the bill.
TMC MP Derek O'Brien also asked the BJD and JDU who are often now called as friendly allies of the saffron party in Parliament to re-think on their support. "This is the time when the BJD and JDU should stand against the legislation. If you do not come forward now what will you tell to your grandchildren 20 years down the line," he said.
Patra on his part did not oppose the bill on the behalf of the party but suggested to take care of persecuted minorities from Sri Lanka. He also said that NRC and Citizenship Bill are different topics and should be discussed separately.