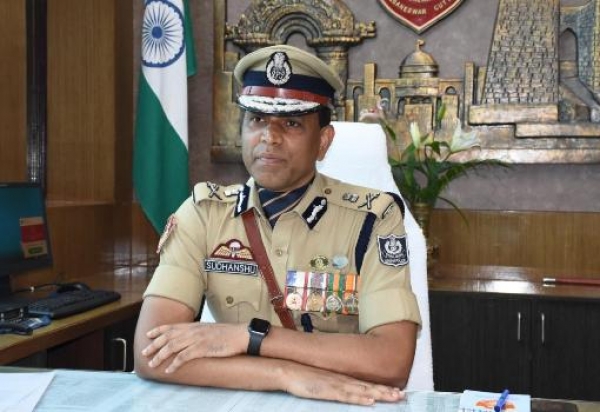 Blink News Network
Bhubaneswar, Jan 11: A day after hooligans armed with sticks embarked on their violent attack spree at the Unit-II market in the city, the twin city Commissionerate Police arrested a total of 18 men from the city in relation to the crime.
Twin city Police Commissioner Sudhansu Sarangi during his interaction with the media on Saturday ruled out the engagement of any organised gang behind the violent attack on carts and vendors' shops in the market complex on Friday evening. The police commissioner said that some motor bikes have also been seized from some of them.
Sarangi informed the media that among the attackers, 12 were minors. He said that 21 accused in the case have been identified by the police department and a total of 18 arrests have been made in relation to the case.
Police is now investigating the case and is also reported to be trying to identify the culprits through CCTV footages and other means. Prime facie, the case is suspected to be a case of retaliation. It has been reported that the whole incident sparked mass clash due to a passing of comments from some shopkeepers from the area on two youths.
The youths later called for help and ultimately it led to unleashing of violence in the area. It is speculated that the violent mob comprised many students who went on a rampage on the crowd filed market area in public view. The act was also video recorded from smartphones of many passerby, shopkeepers and others and shared on social media.
The incident has raised eyebrows in the city about the law and order situation of the state capital. The recent National Crime Records Bureau (NCRB) data has also put the state in bad light on several crimes and also ranked the state the worst in India in terms of conviction rates, hinting at a spate of shoddy probe by the Odisha Police in many cases.