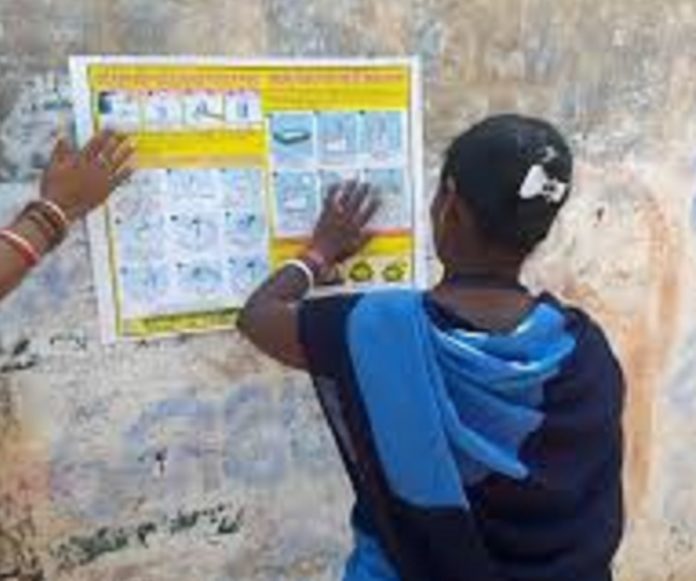 Blink News Network 
Bhubaneswar, Mar 24: The state government on Monday said that to ensure mandatory home isolation of suspected patients of Coronavirus and those who have recent travel history to foreign countries, it has decided to affix stickers onto the walls of their houses.
Subrat Bagchi, Chief Spokesperson of the Odisha government for Coronavirus said the measures will be taken as per a new notification of the government. He said, "Government of Odisha has notified that in the interest of proper enforcement of the Home Quarantine a form will be affixed on the residence of quarantine person in the interest of public health,"
He also added, "The District Collectors are authorised to adopt home quarantine/isolation measures for persons returning from places outside the state,"
The state government also said that in all 6,798 Gram Panchayats, 7276 Temporary Medical Camps have been identified with provision of all basic facilities to meet any emergent situation. One designated officer has been declared as Nodal Office in each panchayat for the Temporary Medical Camp.
Service providers have been identified for supply of all essential materials like food, bed, bed-sheets etc. in case of necessity, Bagchi told reporters.
He also added that all CHCs and PHCs have been ordered to remain in readiness with all basic facilities like drinking water, toilet, electricity and all sanitary measures for which, the BDOs have been authorized to spend Rs. 10.00 lakh for CHC and Rs. 5. 00 lakh for PHC.