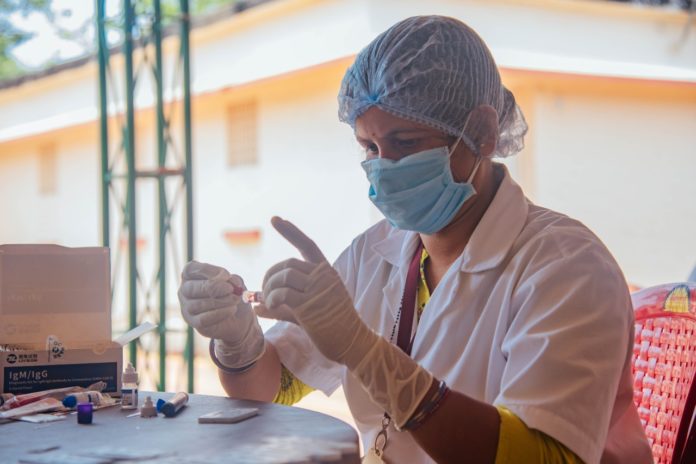 Staff Writer@Blink
Bhubaneswar, April 23: The neighbouring state of West Bengal seems to continue haunting Odisha as most of the new COVID cases detected in the state are now traced to Bengal.
The state saw six new cases of COVID 19 on Thursday. According to the government most of them are linked to West Bengal.
Out of the six cases detected Thursday four are from Jajpur. All of them are now said to be relatives of other COVID patients who recently had travelled from West Bengal to Odisha.
According to government's own admission, close to 16 persons travelled from Bengal to Odisha at night in a vehicle and later moved to their native places.
The government has claimed that many of them have turned into mega spreaders as many family relatives are now detected to be carrying the global pandemic virus.
Government has hinted that most cases of Bhadrak, Balasore and Jajpur are linked to West Bengal. The government has now sealed the borders and deployed extra security cover for the inter state boundaries.