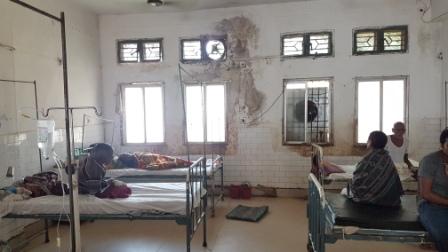 Staff Writer@Blink
Bhubaneswar, May 19: Odisha government on Tuesday said that it has seen rise of 102 more cases of COVID 19 while the total cases of the global pandemic crossed 900 today.
The latest statistics from the state government claimed that the total COVID 19 cases in the state touched 978 on Tuesday morning. The government claimed that it has till now been able to test more than 1 lakh samples to screen COVID 19 cases.
On the other side, the state also said that it lost one life of a septuagenarian from Cuttack due to the viral disease. A statement from the government said, "Sorry to inform you that a 75-year-old patient of Cuttack suffering from severe co-morbidity and chronic pulmonary disease was admitted to AIIMS Bhubaneswar Emergency and unfortunately passed away within few hours. He was later tested and found to be positive for COVID 19,"
Latest statistics claim that in the latest testing Jajpur reported the maximum of 31 new cases which was followed by Jagatsinghpur which saw 23 new cases. Other districts which reported new cases include-Kendrapara (8 cases), Cuttack (4), Khurda (4), Puri (4), Angul (2), Balasore (2), Sambalpur (2) and Nayagarh (1).