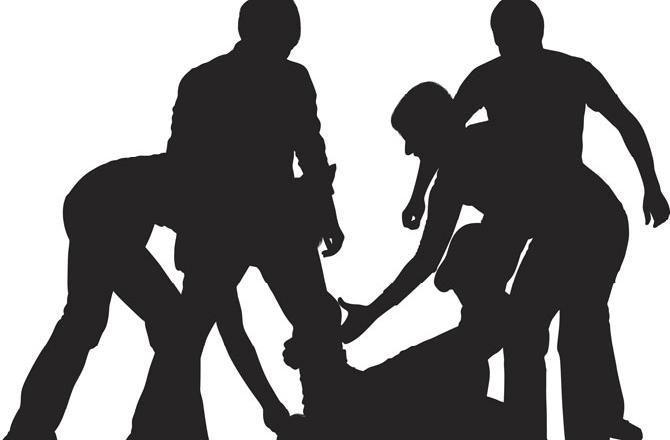 Blink News Network
Bhubaneswar, Jan 15: Just days after dozens of goons unleashed violence at the heart of city, in an another incident a Sikh citizen living in the city was thrashed in the day light in the Cuttack Road area of the state capital under the Laxmi Sagar police station.
The 40-year-old was alleged to have been beaten on the campus of his apartment in the presence of police personnel. "The issue started at the entrance of the gate where they blocked the opening area with their vehicle. When asked them to remove it to make passage, there was a verbal spat from their side," said Parvinder Pal Singh, the victim in the case.
He also added, "I dialed 100 to seek police support. Then came to the apartment and asked me to come down. I resisted seeing the wrath of the attackers but the police insisted me to come down. Once I reached down, a group of people started beating me bricks and other harmful weapons in front of the policemen who remained mute spectators,"
The victim alleged that the Laxmi Sagar police failed to protect him. He also accused the cops of sharing lighter moments with the goons as seen by him through CCTV footages. "I checked the CCTV footage later. I could see the cops engaging with some lighter moments with the criminals who later beat me up."
Bhubaneswar DCP Anop Sahoo said that some prime suspects in the case has been nabbed and they have been sent for medical examinations. He assured justice in the case from his side.