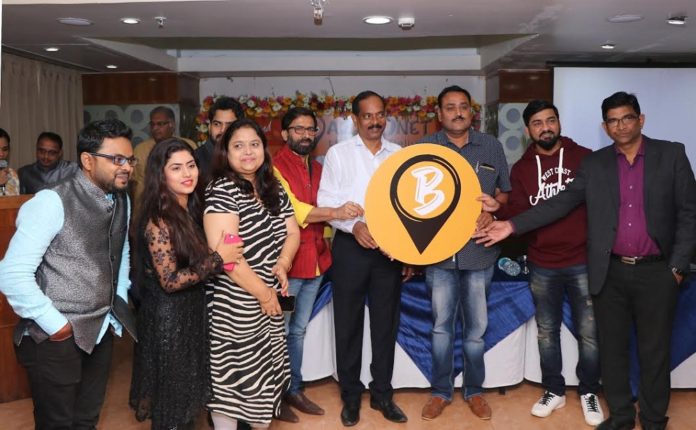 Blink News Network
Bhubaneswar, Feb 5: An Odisha-based startup christened 'BazarOnet' has now planned to counter the leading national grocery and vegetable door step delivery players in the state by offering their services at competitive rates.
Buoyed by the absence of market dominance of any big national player like Grofers or Big Basket in the state, the local startup started by three young entrepreneurs from the state has planned to tap the market potential of grocery and vegetable supply through online mobile application.
The creators of the startup claim that with the tapping of their mobile app, easily available on the android platforms, customers can order to get their products of their choice at their doorsteps. However unlike Grofers and Big Basket the startup has also planned to offer home deliveries of household goods, electronics, furniture and others.
BazarOnet has been planned to make shopping easy for the new young Odisha. With our assistance now people can order online either through our mobile app or directly through calls or SMSes. We assure to deliver the products of their preference at their doorsteps at the cheapest rate," said Sanjay Mahapatra, CEO of the startup.
According to the startup, it will start their services from Bhubaneswar and Cuttack and later it will be extended to other parts of the state. It has been anticipated that it will expand their services throughout the state by the end of six months. It has planned to create 1000 new job opportunities directly or indirectly.
BazarOnet Wednesday announced linking themselves with the farmers, traders and other important producers and manufactures from various industries so that they can directly be benefitted with their services besides the consumers.
The online delivery service is a brainchild of a trio entrepreuners-Sanjay Mahapatra, Pradip Kumar Dash and Sushant Mahapatro. With this service, they have aimed to change the way people do shopping in Odisha. Talks are underway with the local manufacturers, farmers, small vendors and traders giving them a platform to ensure they can sell their commodities at their price.