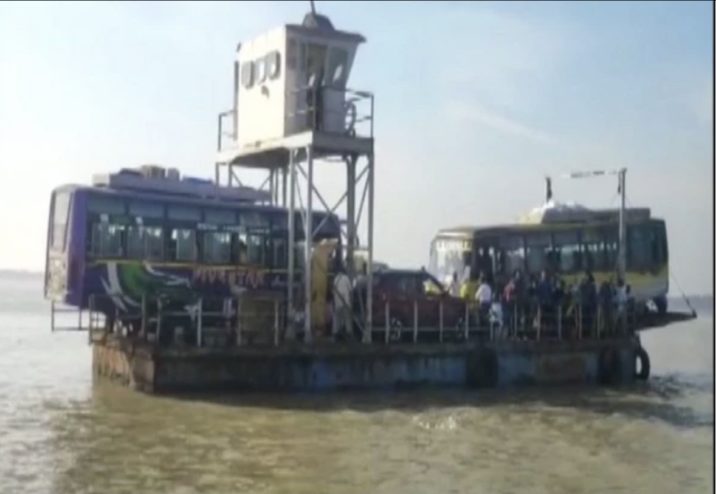 Drifting scaffold vessel with 100 individuals locally available stranded out in Odisha's Chilika lake.
Repeated occurrences of drifting scaffold vessel (Bhasa Pola) stuck in the middle of Chilika lake have become an issue of grave concern.
This time around 100 individuals, two buses and different vehicles were stranded after the floating bridge developed technical snag  during its voyage to Janhikuda from Satpada on Sunday.
According to reports, efforts are in progress to protect the stranded travelers locally available the drifting extension vessel.
Prior on January 14, a traveler boat in transit to Maa Kalijai holy place with 20 pilgrims on board got stuck halfway in Chilika lake because of thick fog. This provoked the neighborhood organization to briefly suspend the boat administration in Chilika lake until the fog died down.