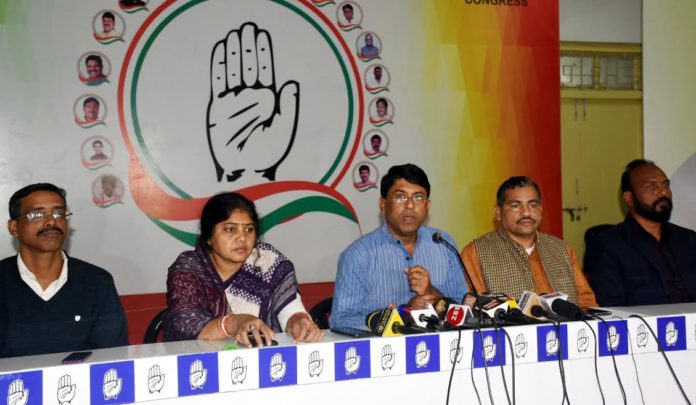 Blink News Network
Bhubaneswar, Jan 7: The Odisha Congress Tuesday demanded formation of a High Level Committee to scrutinise the functioning of shelter homes, orphanages and in the state to tackle the issue of safety of children studying or residing there.
Speaking to reporters from the state capital, party spokesperson Satya Prakash Nayak lamented on the issue of missing of 13 girls from a Balasharam from Ganjam district. The leader also hinted at a possible human trafficking angle in the case. He also demanded formation of a panel to look into the matters of such institutions.
"The state should not only confine their investigations into the current issue of missing girls but they also need to address the larger issue. We demand formation of a High Level Committee which can inspect the existing shelter homes, orphanages in the state from safety and other parameters," he said.
He also said that non-registered shelter homes and such institutions should also been looked into by the government to avert any possible threat to the safety of children studying or residing there. He also accused some government officials of having secret deals with the human traffickers.
He said, "The sudden vanishing of girls with security systems at place hints at a larger conspiracy and hint at a human trafficking angle. Such acts cannot be done alone without the support of the officials involved. The district as well as the state government is now clueless on the issue."
Nayak also cited government data to show that more than 6000 minor population from the state go missing every year in the state while majority of them are girls. He also said that more than half of them are never traced by the police or other authorities.
Earlier in an infamous incident, 13 inmates of Utkal Balashram at Gosaninuagaon in the Ganjam district went missing from the shelter home from Monday night, creating panic in the local area. It was alleged that many had fled to avoid the torture of the shelter home officials.