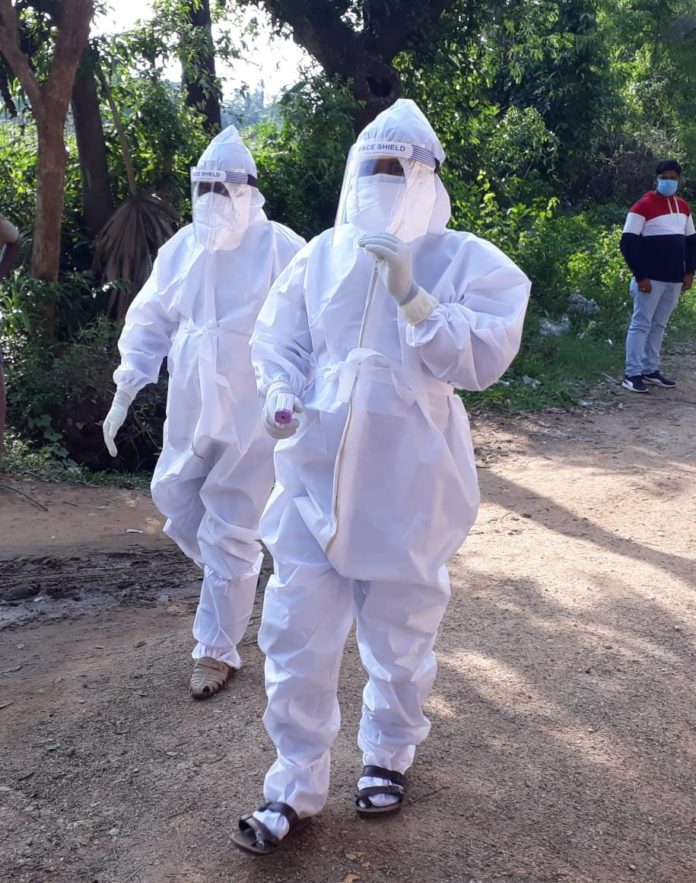 Staff Writer@Blink
Bhubaneswar, May 23: Gajapati and Nabarangpur districts in the state have become the latest victims of COVID 19 as they reported their maiden cases of the global pandemic for the first time from their region.
The State Information and Public Relations Department on Saturday said that in total these two district reported five new cases. While Gajapati reported four new cases, Nabarangpur reported one case of the disease.
In Gajapati district three local citizens from the region tested positive for Coronavirus. On the other side one migrant worker who came from Maharashtra also tested positive for the disease. He is said to be an inmate of a quarantine centre now in the district.
In case of Nabarangpur a migrant worker who recently came to the state from Andhra Pradesh tested positive for the disease. With the addition of Nabarangpur and Gajapati, the state has 26 districts which are affected by the disease.
A total of 13 districts on Saturday reported fresh cases of the disease. These included-Ganjam (19 cases), Jajpur (14), Balasore (3), Puri (17), Cuttack (1), Sundergarh (5), Nayagarh (5), Balangir (1), Malkangiri (5), Kandhamal (2), Jharsuguda (3).
The state has a total of 765 active cases of COVID 19 and 497 recoveries. It has also reported a total of seven deaths till now. The government till now has also tested a total of 1,18,446 samples.
"Another 62 Covid19 patients have recovered and are being discharged. 41 are from Ganjam, 15 from Balasore, 2 from Rourkela and 1 each from Bhadrak, Mayurbhanj, Jajpur and Maharashtra (other State patient in our hospital). The total recovered cases of Odisha now stand at 497 (excluding Maharashtra case)," a statement from the health department said.