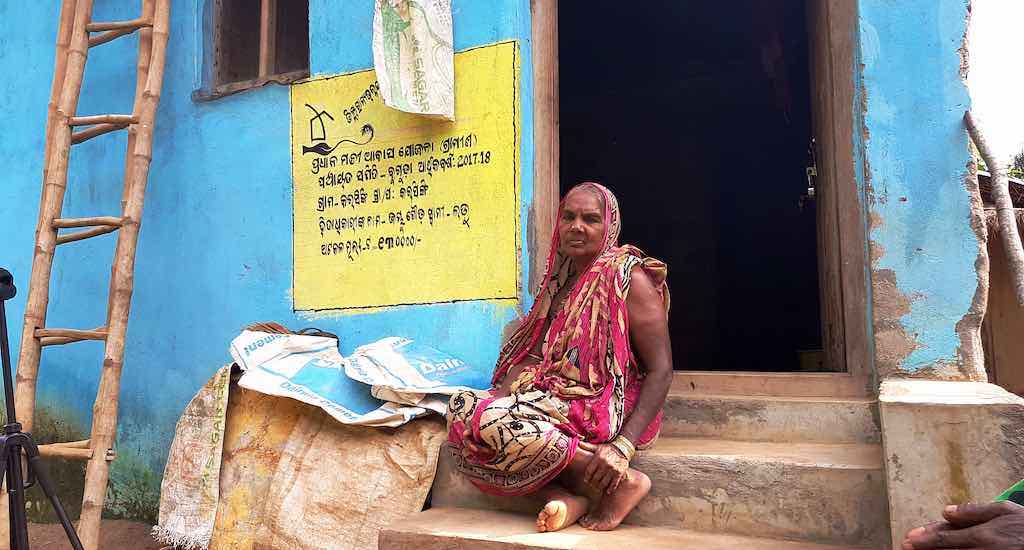 By-Manish Kumar
Ganjam: While single women in urban areas are able to carve out their own path, their lesser educated counterparts in rural areas often lead a neglected life in compromised situations, given the social stigma associated with being single.
Jambhu Gouda is a 60-year-old single woman from the Karsingh village in Buguda administrative block of Ganjam district. Her husband deserted her around 20 years ago. Left with no option, she started working as a construction laborer for livelihood and pay for a small single-room rented house.
"After my husband left I struggled for money and a house. I used to load and unload bricks and mud," Gouda told VillageSquare.in. "I earned Rs 50 for this work. A larger chunk of my earning used to go for the house rent of Rs 500."
The state government, with the support of Landesa and ActionAid India, both non-governmental organizations, started a scheme in Ganjam district a few years ago for the benefit of single women such as Jambhu Gouda.
The purpose of the scheme was to enumerate single women in the district, identify available land close to the village and give each a free homestead land. The initiative, coupled with funds through Pradhan Mantri Awaas Yojana, has enabled single women build houses and lead an independent life.
Single women
There are thousands of single women living across Odisha's rural pockets. 'Single women' as a category is not legally defined by the state government for the purpose of distributing land deeds.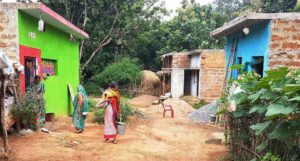 Generally women who are deserted, divorced, differently-abled or suffering from HIV/AIDS are considered as homeless citizens for allocation of land.
Queries to the principal secretary of Odisha's Women and Child Development Department on how the state defines single women to allocate land did not elicit any response.
Favorable laws
In Odisha, many laws had been framed to empower women, including single women, to claim their rights on land titles. However, often due to patriarchy and gender stereotype, such laws and their implementation had been diluted on the ground.
The Orissa Land Reforms 2006 Amendment Act allowed widows, divorcees and unmarried women to lease their land for cultivation when leasing was otherwise not permitted.
The law also empowers a family to record the surplus land beyond the ceiling limit in the names of wife and daughter. However many a time despite being legally empowered, the male members became the de facto owners of such land.
The Orissa Government Land Settlement Rules 1983 allowed homestead land up to 10 decimals to be allotted to persons having no homestead land in rural areas. In 2005, the state government launched the Vasundhara scheme in favor of eligible rural residents without homestead under this provision of law.
Later the Odisha State Policy for Girls and Women – 2014 called for allocating homestead land in rural areas to women belonging to low income group and not possessing any house or homestead land and who are either widowed, unmarried, divorced or legally separated, in addition to age and disability criteria.
House of dignity
Three years ago, the government gave Jambhu Gouda around 30 decimals (about 40 sq m) of homestead land after enumeration of single women from her village. In addition, she received the Pradhan Mantri Awaas Yojana – Gramin (PMAY-G) funds to build a house. She no longer needs to spend on rent from her meager earnings.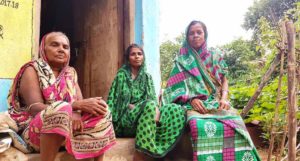 Many claim that the initiative has not only brought land and house to the single women but also brought dignity for them in the village, since many of them were struggling due to their marital status and dependency on others. Tanu Sethi, a single woman, said that it has given them a new identity and self-esteem.
"Many of these women were living in a rented house or were dependent on a family member. Being dependent was a struggle for them," Shiba Nayak, a young villager, told VillageSquare.in. "Many of them were not treated well ,while some were thrown out of the house after a few years. A house and a patta land have given them hope and dignity."
Additional benefits
"There are 18 single women in our village who got homestead land. Most of us are not educated and work as laborers. Living with parents or paying rent used to add to our woes. But now we do not have to pay for rents.," said 38-year-old Tanu Sethi. "Many of us join together and cultivate vegetables in nearby free lands, thus reducing our expenses."
Poornamasi Nayak, an accredited social health activist (ASHA) and a single woman from Karsingh, said that besides the land and housing aid, single women get Rs 300 per month as Madhu Babu Widow Pension from the Social Security & Empowerment of Persons with Disabilities Department of the state government.
The state government is not giving the land titles under a foolproof scheme with well laid-out guidelines as of now. The pilot project which was started in Ganjam was also replicated in some other parts of the state such as Kalahandi and Rayagada districts.
"This project proved vital as many of the single women were often deserted by their family including parents," BN Durga, Program Manager, ActionAid, Bhubaneswar told VillageSquare.in. "Getting land pattas has also benefitted them in other ways, as the documents have enabled them to access many other government schemes."
Manish Kumar is a journalist based in Bhubaneswar. Views are personal.
The story was first published on villagesquare.in. Read the full story here.