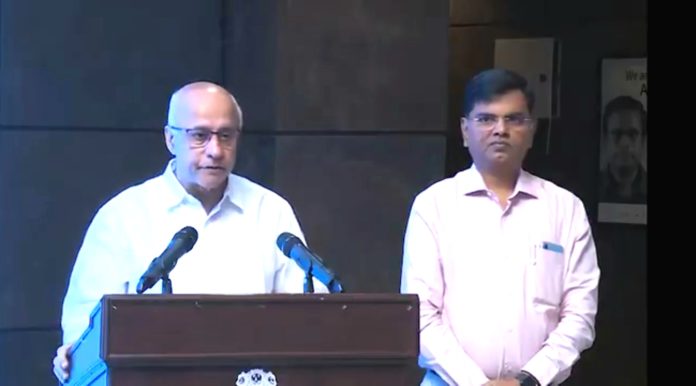 Blink News Network
Bhubaneswar, April 3: In a rare incident, the state government on Friday said that it has witnessed 15 new COVID cases on a single day.
The government earlier on Friday evening said that it has seen a sixth case of COVID 19. However the health department later in the evening confirmed three more case.
The health department said that three persons living at Bomikhal in Bhubaneswar tested positive for the viral disease.
The health department said, "New COVID confirmed cases: Three persons of Bomikhal, Bhubaneswar test positive for COVID-19. Total number of positive cases in the State goes upto 9 now. (Cured 2, active 7)."
However at around 11pm tbe state said that a total of 15 new cases were found in the state on Friday itself taking the total cases in Odisha to 20.
"15 COVID Positive cases confirmed today: 7 close contacts of Suryanagar case (including wife, daughter and tenants), 3 persons of Bomikhal, 1 case of Cuttac, 1 case of Puri, 1 case of Jajpur and
2 cases of Bhadrak. This made the total positive cases in the State to 20," the health department said.
The government has now also appealed people who have flu like symptoms should report to 104 helpline.
It said, "All persons having flu like symptoms are urged to call Health Helpline 104 and report about their personal particulars and health condition."