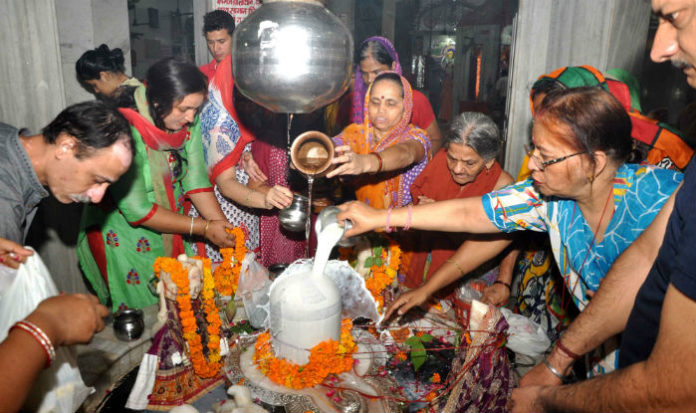 Blink News Network
Malkangiri (Odisha), Feb 22: Some devotees in Malkangiri city of Odisha on the auspicious day of Mahashivratri planned to help the ailing humans and decided to give their donations to them instead of the almighty. Inspired by the concept of serving the needy, a bunch of people from the area during the day came forward for the noble cause.
The devotees and some social workers organized the special donation drive. Many people came forward and thronged the District Headquarter Hospital (DHH) at Malkangiri to donate milk and fruits to the ailing patients in the hospital who were admitted there and undergoing treatment. Many of them were from the economically weaker sections of the society.
"During Mahashivratri, several devotees opt to donate milk to the lord. We thought to use the same for the ailing patients on the auspicious day. We thought that serving the needy at the time of a bad time will surely be a good idea and not less than worship," a member of a local society which organised the event said.
During the event, Chief District Medical Officer (CDMO) Ajay Kumar Baitharu and others were present at the scene. Chairman of Hetubadi Association Keshab Nayak and other social activists also took part in the noble gesture.
The ailing patients admitted in the government hospital meanwhile were overwhelmed with the support and care shown by the people from the society on an auspicious day.Many of them were struggling for collecting funds for daily food, medicines and other requirements for the day.