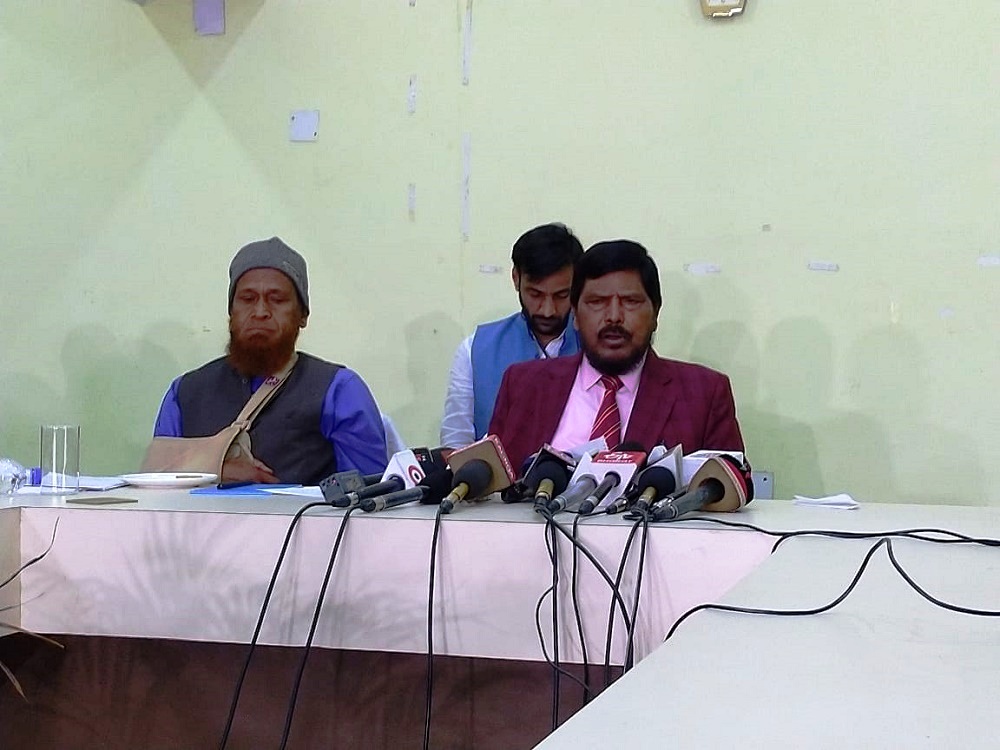 Blink News Network
Bhubaneswar, Feb 8: A Union Minister in the Prime Minister Narendra Modi's government has now asked Odisha Chief Minister Naveen Patnaik to join the NDA government at the Centre again as most of the BJD MPs are already bestowing their support to the Modi government.
Union Minister of State (MoS) for Social Justice Ram Das Athawale was in Bhubaneswar on Saturday and spoke to the media on several issues. He said, "The BJD MPs have always supported the NDA government at the Centre in the Parliament by supporting us on key bills like CAA or Triple Talaq. We request Naveen ji to come back to NDA. He has already served the NDA government at the Centre earlier as a minister," he said.
The minister also said that his joining to the NDA government could ensure more funds to the state. "If he joins the NDA government it can help in bringing more central funds to the state. I thus want to request Naveen ji to consider joining the NDA again and come together with us. His joining will serve the interests of his state,"
Athwale is a Dalit leader and member of the Republican Party of India (RPI) from Maharashtra. RPI is an ally of the National Democratic Alliance (NDA) government at the Centre. On the issue of caste-based census, Athwale supported the demand of OBC data enumeration along with the 2021 Census.
"I am also of the same view. I also want that enumeration of all castes including OBC should be done in the Census. I will be writing a letter with this demand to the PM shortly. There should be such data collection and we should know about the numbers," he said.
He also said that the caste census was also done in 2011 but the data was not revealed to the public. Nevertheless, the minister in the press conference furnished data relating to the coverage of Pradhan Mantri Awas Yojana (PMAY), crimes against dalits in the state besides the penetration of Ujjwala and other central schemes.