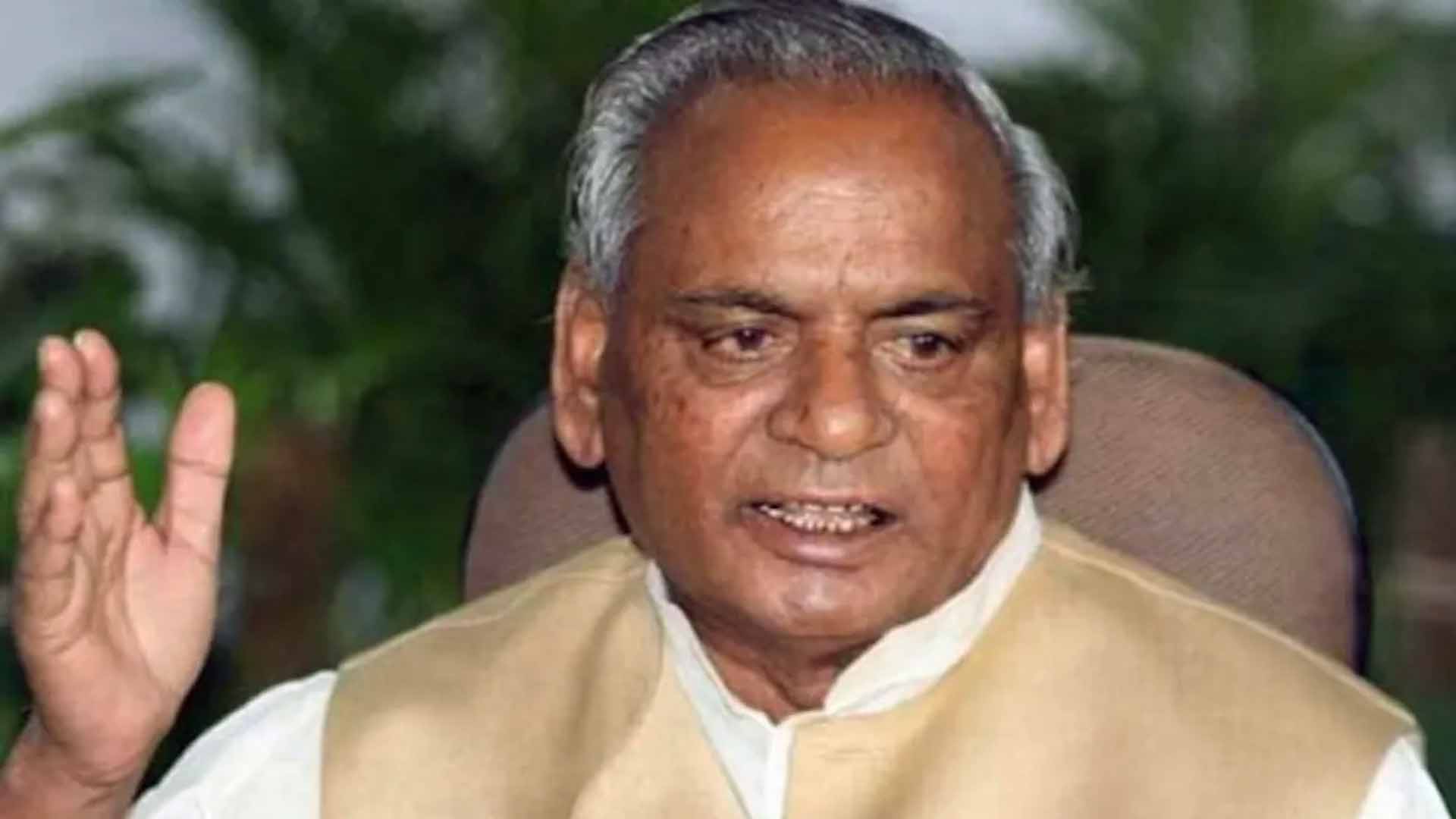 TBN Desk
Kalyan Singh, former Chief Minister of Uttar Pradesh and former Governor of Rajasthan, passed away on Saturday. He was ill for a long time and was admitted to a hospital in Lucknow.
Several leaders of the Bharatiya Janata Party and other parties, including Prime Minister Narendra Modi and Uttar Pradesh Chief Minister Yogi Adityanath, have condoled his death.
Yogi Adityanath has announced 3 Day- State Mourning in Uttar Pradesh and a public holiday on 23 August. Kalyan Singh breathed his last at 89.
Political career
Kalyan Singh started his politics as a strong Hindutva leader when the Congress party dominated from Uttar Pradesh to the entire country. From Jana Sangh to Janata Party and then as leader of Bharatiya Janata Party, he also became MLA and Chief Minister of UP, but his political ambition not only tarnished his image of Hinduist leader but also became the reason for his untimely fall in politics. Born on January 5, 1935, in a simple farmer family in the village of Madhauli of Atrauli tehsil of Aligarh district, Kalyan Singh had joined the Rashtriya Swayamsevak Sangh in his childhood. After getting higher education, he did a teacher's job and continued politics. He reached the assembly for the first time from Atrauli seat on Jana Sangh ticket in the year 1967 and continued to win from this seat till 1980.Meanwhile, the Jana Sangh merged with the Janata Party and in 1977, when the Janata Party government was formed in Uttar Pradesh, he was made the health minister of the state. 
Image of Ram-bhakt
Kalyan Singh had to face defeat in the 1980 assembly elections. BJP leader BL Verma, who was very close to Kalyan Singh and recently became a Union Minister, says, "When the Bharatiya Janata Party was formed in the year 1980, Kalyan Singh was made the party's State General Secretary. Along with this, the work of filling new enthusiasm among the workers was done.During this movement, his image became that of a Ram-bhakt and his popularity increased not only in UP but in the entire country. That is why in the year 1991, when BJP formed the government of full majority in UP for the first time, he was made the Chief Minister.
Important role in forming BJP government in Uttar Pradesh
The period of politics in the early nineties was known as Mandal and Kamandal i.e. Reservation and Ram Mandir Movement. On the one hand, there was support and opposition to the recommendations of Mandal Commission across the country, while on the other hand the movement for Ram-Janmabhoomi was going on in Ayodhya. On October 30, 1990, when Mulayam Singh Yadav was the Chief Minister of UP, kar sevaks were fired upon in Ayodhya in which many kar sevaks died. BJP put forward Kalyan Singh to counter him.In just one year, Kalyan Singh brought the BJP to such a position that the party formed a government of absolute majority in 1991.After becoming the Chief Minister, Kalyan Singh along with his cabinet colleagues visited Ayodhya and took oath to build the Ram temple.Political commentators say that Kalyan Singh's first term is remembered not only for the demolition of the Babri Masjid, but also as a strict, honest and efficient administrator.
Had he not left BJP then….
Kalyan Singh not only broke ties with BJP, but also gave up on Ram temple.He was an intense Hinduist. Had he not left BJP twice and had not adopted such a method of defection, he would have been the biggest leader of BJP after Atal and Advani. Even in that period, after Atal-Advani, he used to be among the number three leaders. Kalyan Singh may not have done any good for himself by leaving the party, but the BJP's fleet was destroyed."BJP had to wait for almost a decade and a half to come to power. Kalyan Singh himself remained only a leader of the Lodh community, instead of a Hinduist leader. Even when he returned to the BJP, his image remained the same. He was sent for campaigning in the same areas where Lodh is dominant."
A senior BJP leader, on the condition of anonymity, said that Kalyan Singh's political downfall had started when he formed a close alliance with the Samajwadi Party, contested elections together and then formed the government