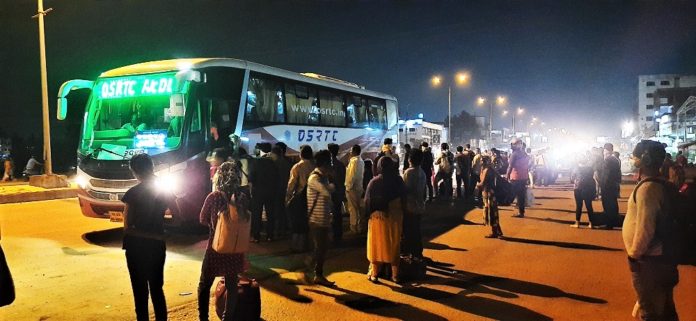 Blink News Network
Bhubaneswar, Mar 24: Notwithstanding the lock down orders imposed by the state government, several erring citizens of Bhubaneswar rampantly flouted the directives and crowded the streets of state capital in open defiance on Monday and early hours of Tuesday.
While the citizens in Bhubaneswar were mostly seen abiding with the call of Prime Minister Narendra Modi of Janata Curfew on Sunday, many decided to challenge to lock down order of Odisha government from Monday which was enforced to prevent the spread of COVID 19.
Bus stands, common traffic junctions and several parts of the city were seen crowded while several private vehicles were seen plying on the roads like any other normal day. Deployed police force in the state were seen struggling to impose the lock down order. Many cops were seen arguing with many commuters who were not taking the lock down seriously.
Jaydev Vihar, Damana Square, Palasuni bus stand at night, Baramunda bus stand and other areas reported flocking of people in good numbers in open defiance of lock down period. Twin City Police Commissioner Sudhanshu Sarangi has now warned of strict legal action against the erring citizens.
Sarangi has now also announced special pass systems where the exempted categories of service providers like health care professionals, media, government officials, bankers and others will also require passes for their vehicles to move around the city during the lock down period.