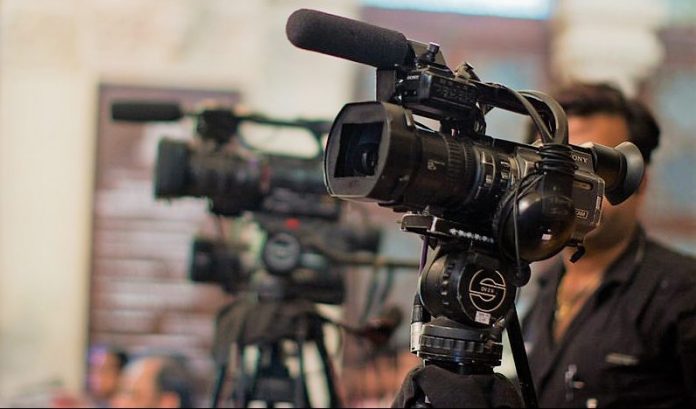 Blink News Network 
Bhubaneswar, Mar 21: Odisha government on Saturday threatened the media fraternity in the state with legal actions including imposing Section 188 of the Indian Penal Code (IPC) against the erring media outlets if they publish or broadcast names and details of persons infected with Coronavirus (COVID 19).
This announcement from the top designated officials from the state government came when some irresponsible regional media from the state revealed the identity of a 19-year-old student infected with COVID 19. Some reports also talked about his father who is a higher rank official at the All India Institute of Medical Sciences (AIIMS), Bhubaneswar.
The officials from the state government in a press conference on Saturday said, "No media shall publish the name and address of the person infected/affected with COVID-19 Virus, his /her parents, relatives, the doctor treating the patient and the assisting medical staff, obtained through any source, in any Print/Electronics/Web/Social Media,"
It also barred the media personnel from conducting interviews from the affected patients and their kin. The officials said, "No media shall interview any patient affected with COVID-19, his/her parents/relatives/treating doctors, assisting medical staff, in any form,"
The government said that any person disobeying any regulation or order made under the provisions will be deemed to have committed an offence punishable under Section -188 of IPC (45 of 1860) as per section-3 of the Epidemic Disease Act-1897.
According to Section 188 of the IPC talks about disobedience of government orders which could lead to simple imprisonment for a term which may extend to one month or with fine which may extend to two hundred rupees, or with both which may extend to six months, or with fine which may extend to one thousand rupees, or with both in grievous cases.
The state government issued the regulations/advisory for prevention of Novel Corona Virus (COVID-19) under Section-2 of the Epidemic Disease Act-1897 and in conformity with Rule-17 of guidelines issued by the Press Council of India.
Rule 17 of the guidelines of the Press Council of India (PCI) says , "Newspapers shall  restraint and caution in presenting any news, comment or information which is likely to jeopardise, endanger or harm the chief interests of the State and society. Publication of wrong/incorrect map is a very serious offence. It adversely affects the territorial integrity of the country and warrants prompt and prominent retraction with regrets."