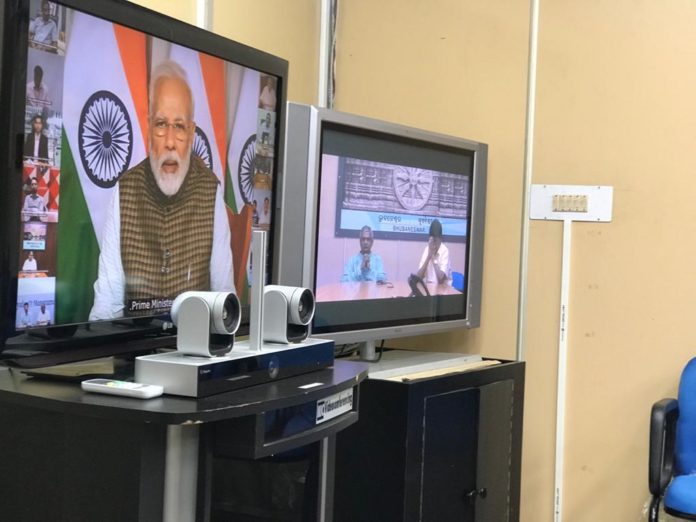 Blink News Network
Bhubaneswar, Mar 24: At a time when most local newspapers in Odisha are struggling to print their publications, Prime Minister Narendra Modi reached out to them and conducted a meeting on Tuesday.
The PM held a meeting through video conferencing on Tuesday with the print editors of leading Odia dailies. Leading Odia daily editors were part of the meeting.
The Press Information Bureau (PIB) on Tueaday said that the PM held the meeting with the editor of Dharitri-Tathagata Satpathy, Sambad Editor -Soumya Ranjan Patnaik and working editor of Samaj Sushanta Kumar Mohanty.
PIB informed the state about the meeting. It said, "PM interacted with media representatives on issues related to COVID19. Tathagata Satpathy, Editor, Dharitri ,Soumya Ranjan Patnaik, Editor, Sambad and Susanta Kumar Mohanty, Working Editor of Samaj participated from Odisha,".
Most of the newspapers from Odisha are now going through tough times as many has stopped publications while many are planning to do. Some have also reduced the total numbers of pages in the newspaper.