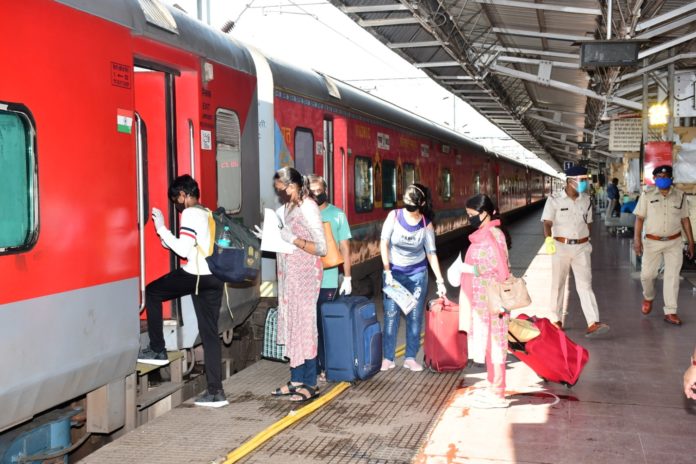 Staff Writer@Blink
Bhubaneswar, May 14: The State Government of Odisha on Thursday said that more than 1 lakh Odisha migrants have now come back to their home state since May 3.
The flow of migrants of the state from others parts of the state started from the first week of May when tbe Union government and state governments gave partial relaxations of lockdown rules.
With the nod to allow inter-state movement of migrants through special trains and buses more than 1 lakh registered migrants have come to the state through formal channels.
A statement from the government said, "Odia brothers and sisters are returning to Odisha every day since 3rd May. 11,487‬ Odia people have returned to Odisha today. So far 1,00,030 Odias have returned to Odisha. Returnees are coming by train/bus and other vehicles,"
The government also said that it has now close to 15000 quarantine centers in the state with more than 6 lakh beds.
In a statement the government said, "14,888 quarantine centres have been readied in 6798 Gram Panchayats of the State. In all these Centres, total no. of 6,00,856 beds have been arranged to provide COVID-19 health services in rural areas."