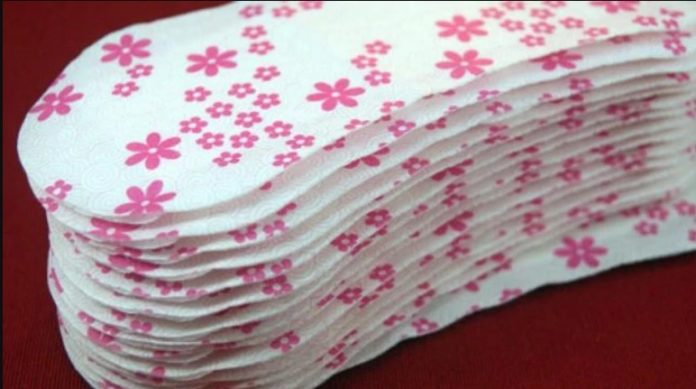 By-Anurag Srivastava
Bhubaneswar, Dec 25: There seems to be a connection between the usage of sanitary pads by the women folks and the affordability levels. Recent data from the Ministry of Fertilizers now hint that in Odisha, the usage of sanitary pads has seen a surge with slashing of its prices in the last few months.
The ministry through their extensive coverage of Jan Aushudhi Centres started selling subsidized sanitary pads for women in 2018 with Rs 2.50 per unit unlike the market prices which sell it anywhere closer to 3-4 times higher than this. The aim as per the ministry was to increase it usage.
The results of the slashing of prices seems to be evident now, atleast for Odisha. According to the ministry data, the Jan Ausudhi centres in Odisha sold 3,66,108 units of the subsidized sanitary pads which comes under the brand name of 'Suvidha'. This was when it was sold at Rs 2.50 per unit.
However on August 2019 the per unit price was changed to Re 1 per unit by the ministry. Due to slashing of prices and increased awareness on the availability of cheaper alternatives through government stories there has been a surge in the total demand and sales from Odisha.
Odisha, as per the ministry has a total of 188 Jan Ausudhi Centres. In 2019 till December 9, a total of 4,88,060 units have been sold while the sales from the three weeks were yet to be counted. With the wider distribution of such government sponsored medical stores, the sales and distribution of the hygienic alternatives seems to have reached to even remote locations in rural area of Odisha.
In a recent media interaction in Bhubaneswar, CEO of Nine Sanitary Pads had claimed that while surveys suggest that only 18 per cent Indian women use sanitary pads during menstruation the condition is worrisome for Odisha. She claimed that in Odisha, merely 12 per cent women use sanitary pads during periods.
According to the National Family Health Survey 2015-16, about 58 per cent of women aged between 15 to 24 years use locally prepared napkins, sanitary napkins and tampons. In Odisha, the same survey claims that merely 47.4 per cent women are using hygenic (locally prepared napkins, sanitary napkins and tampons) methods to manage periods.
(Anurag Srivastava is the Science Editor of The Blink)