Blink News Network
New Delhi: After the much uproar on the Deepika Padukone starrer film 'Chhappak' on social media, the much anticipated movie was released across cinema halls in India on Friday. Despite the boycott call given by some sections of the people, several lined up in cinema halls to watch the reel life horror story, inspired by a real life tragedy.
The movie has been inspired by the true story of a acid attack survivor and her long legal and social struggles to get justice and lead a normal life. The trauma of almost decade long legal fighting and her woes were beautifully depicted in the film which was well played by the actor too.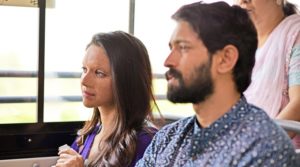 Not only the film was based on the life of the protagonist but it also highlighted the plights of several other acid attack survivors. It shows for the first time on big screen the plights of women burnt by acids freely available in the market. In short glimpses it also showed the stand of judiciary and the Union government on such crucial matter.
The movie through the narrative attempted to describe how several acid survivor victims and advocacy groups besides an array of lawyers had fought a long legal battle batting for ban on acids but in vain or with partial success.
The body language of the actor, the simplicity of the story telling and the social message to be conveyed was beautifully depicted on the reel life. This narrative film story will certainly be not an easy watch and could be disturbing for several moments. However it reflects the severity of the crime, portrays the mindset of the police, society and employers at large when it comes to cases of acid attack survivors.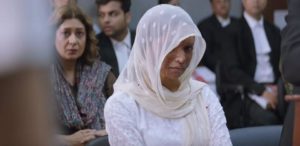 It will be really a shame for the country if the some are planning to boycott the socially relevant movie which is about a major social issue which the country needs to debate on and put an end to the menace. This is a movie which should compel people to spark a debate on the social menace, drive people to bat for justice for the people affected by the crime. Movies like Chhapaak should be matters of discussion and not controversy.