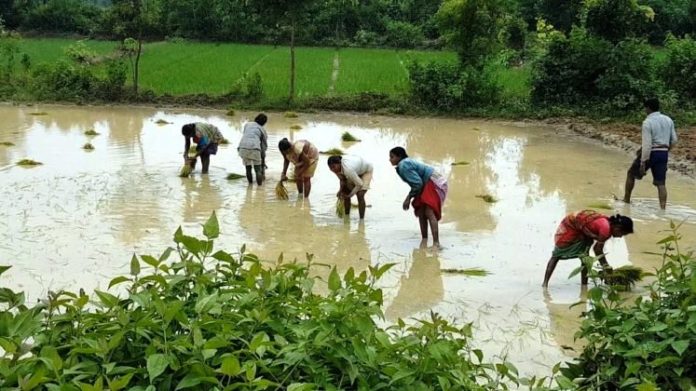 By-MK Singh
Bargarh: A survey by the National Bank for Agriculture and Rural Development (NABARD) last year and another one by a private Rural Output Index recently hinted at an increase of income of rural India including farming and non-farming households from Odisha.
The Odisha Agriculture Department also told us that there has been steady increase in the income of the rural Odisha, well recorded in statistics by agencies concerned like NSSO. A senior bureaucrat in the department said that farmers' income has doubled in the last one decade in the state, poverty ratio also fell sharply and over 8 million poor people were pulled out above poverty line between 2004-05 and 2011-12 in the state while incomes of rural Odisha is only witnessing growing chart.
The bureaucrat's claims are also bolstered by the Economic Survey of Odisha 2017-18, it says that the state recorded a real growth rate of 10.39 per cent during 2016-17, a first double digit growth, crop production boomed while the per capital income at base year price of the state in terms of GSDP has been expected to be Rs 77,193 in 2017-18 against the Rs 72,780 in 2016-17, an increase of 6.06 per cent.
If we compare the economic survey of the state for 2017-18 and 2016-17, it also indicated the increased share of agriculture sector in the Gross State Domestic Product (GSDP). The 2016-17 survey pegged the share of agriculture in the state GDSP at 19.91 per cent at current prices (2016-17) while it pegged the share of agriculture in the GDSP at 19.98 per cent at current prices in the 2017-18 survey, an increase of 0.7 percent share for agriculture. While the comparison of both of it hinted at reducing share of industry sector while an increase in the share of service sector.
The comparison also hints at reduction of projected poverty ratio from 28.86 in 2016-17 to 26.90 in 2017-18, reduction of unemployment ratio (as per Labour Bureau) against 6 per cent in 2013-15 to 3.8 per cent in 2015-16. The irrigation potential from the state also increased from 54,74,380 hectares in 2015-16 to 55,91,000 hectares in 2016-17.
Odisha's prime rural economy is dependent on agriculture where as per the annual activity report of the state agriculture department, more than 90 per cent of the farmers in Odisha are either small farmers or marginal farmers. In order to understand the ground reality we visited some villages in the Bargarh district of Odisha to assess the growth and its ramification among the rural community in the state.
The Bargarh district is known to produce the maximum paddy in the state. The district is situated on the banks of Mahanadi river making it possible for many of the areas in its close proximity in the district to ensure timely irrigation. This reporter went to this area and interacted with some of the farmers from the area to get a stock of their status and the claims made by premier development.
Some farmers accepted that their incomes have increased but not manifolds but it was a steady increase and not totally because of growth in crops in the area. Many opined that there is hardly any increase in their incomes.
Tikamani Sahu is a farmer who practices integrated farming in his 10 acres of land in his village named Adagon in the district. He said, "We can't rely totally on paddy for our income. However paddy is the main crop grown in our area. I started reducing the agricultural risks when I chipped into growing alternate crops like mushrooms, vegetables and started rearing goats besides fisheries. This way our incomes became stable and also started growing." He added that now around 30 percent of the village is into integrated farming which is on the rise in the area now.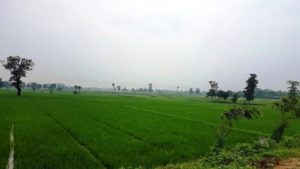 Sahu said like him most of the farmers in his village did not start buying luxury items and thought to invest more on tractors and farm equipment. "Now most of the farmers in my area have increased procuring tractors and farm equipment in the last 1-2 years which can make the cultivation faster. We get a subsidy of Rs 90,000 in tractor buying and also subsidy for buying harvesters."
Sahu's statement is also in conformation with the latest NABARD survey on financial inclusion which studied the rural India behaviour in 2015-16. The report had claimed that in Odisha there is more tendency towards saving and lesser on investments unlike other states.
An official from NABARD told us that around 40,000 farmers had settled in the district post construction of the Hirakud dam on the Mahanadi river in search of better cultivable land, irrigation availability and now they are some of the leading cultivators in the state.
State government agro-based industries monitoring agencies also believe that the alternate income of rural Odisha has increased their income levels. Subranshu Padhi, Managing Director of the Agricultural Promotion and Investment Corporation of Odisha Limited (APICOL) said, "More number of farmers are now getting involved in other alternate income options like horticulture, fisheries and also getting connected to agro-based industries and food processing units which has helped them to overcome the risks associated with farming alone and also in multiplying their income."
An high ranking official in the state agriculture department requesting anonymity said that crop diversification has helped in reducing risks and increasing risks. "You see now the areas under cultivation for paddy which was the prime crop for the state has been declining slowly and other crops are now been sowed many of who are more profitable on the same piece of land. Our storage capacity has also increased in the state which has helped in storming more produce from the farmers now," he said.
Tractor and farm equipment sales have also increased in the state in the last few years, however we can't say the farmers and rural Odisha is flourishing now, there are a lot to do in the sector before we can actually say they are flourishing, he said.
Most of the farmers in the state however adhere to the state government procurement agencies for selling their paddy at Minimum Support Price (MSP).
Tulasiram Sahu from Birmal village in the district said they prefer to sell their produce through their registered societies to the state agencies at MSP and there are very few who prefer selling it directly into the market.
"Around 98 per cent of our village sells it to the state government at the MSP rate. Here the payments are received within a week in our bank accounts. We used to sell it at Rs 1550 per quintal. There were very few takers from the market who could give us better rates," said Sahu.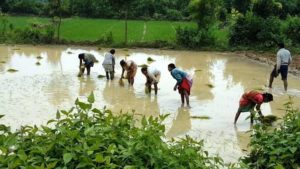 Sahu explained that although the government gives farmers seeds at a subsidy of Rs 200 per 20 kg after they buy it at Rs 540/20kg, most farmers prefer to buy High Yielding Varieties of Seeds at higher rates from the market, as high as Rs 2000/6kg for better and faster production sans subsidy.
He added that for 1 acre of land to be put under cultivation a farmer is required to spend-Rs 2800 to labourers for one day of sowing (whereas one day is enough) which involves hiring around 10-12 labourers, Rs 2,100 in total for fertiliser which is now given three times during the Kharif season (Rs 2100 is total cost including 3 times administration), while they spend around Rs 5000-Rs 6000 during harvesting which includes labourer wages and transport cost.
A 36-year-old Dumberpalli village-based farmer Panchanand Tripathy however believes that agricultural labourers are more prone to get advantage as they have a fixed wage for a day and do not need to care about output risks besides that there wages are getting revised sooner. He said that an agricultural labourers now in the area now fetches around Rs 250 per day.
However labourers feel another way. Shyama Padhan, a labourer from the same village said, "Unlike farmers our wages are erratic. We sometimes get involved on farming lands and get around Rs 250-Rs 280 as wages which is a little increase from Rs 180 that we used to get around two years back. Sometimes we also chip in construction works in rural as well as urban areas but all are demand-driven thing and not sustainable. Those who are illiterate and without land have this problem in common."
The Odisha government started decentralised procurement of paddy from 2003 and now as per the latest food and procurement policy 2017-18, the societies at panchayat levels help to bring in paddy from the registered farmers to the Paddy Procurement Centres (PCC) which later goes to the rice mills and later sent to Rice Receiving Centres (RRC) which is managed by e-governance and later the stocks are used for PDS and other purposes in state besides later sending the surplus to the FCI godowns for storage.
Local shopkeepers who sell electronic items and mobiles believe demand for more costly products have increased in rural areas. Lalit Padhan has a mobile shop named Lalit Recharge Centre in Lachida village in the same block which caters to the need of nearby villages Bansipalli and Dumberpalli and others. He is optimistic about the sales.
He said, "There has been a shift in the paying capacity of the people. Earlier people used to seek phones in the range of Rs 2500-Rs 3500. Now even in this rural area people are ready to pay  on average Rs 10,000-Rs 12,000 for smartphones. Demands for phones worth Rs 15,000-Rs 20,000 also come but not to a great extent."
Another electronic goods supplier who has his showroom near the Rengali Camp near the Sambalpur-Bargarh road said, "Demands of luxury items especially Air Conditioners have increased but the marginal and small farmers are least takers of such products."
MONEY LENDING:
According to the bankers and even the rural population, around 30 per cent of the borrowings in the area is still through moneylenders. Hemant Behera, another farmer said it was because of the lesser paper works and easy availability of the informal sector borrowing.
Most of the banks we talked to admitted that there have been an increase in rural spending capacity of the area, however most believed it was a result of a slow process and not a result of an abrupt sprut. Bankers also complained about lower delinquency rates in the area.
Jagabandhu Meher, Branch Manager of Utkal Grammen Bank, Kathadera said, "Most of the loans sanctioned here are crop loans. However there are many defaulters who wait for loan waivers and fail to pay back the loan. I have seen even big rich farmers defaulting. Such loans are also given without any collateral."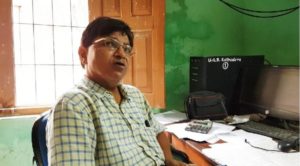 Some bankers subtly agreed that due to the higher defaults rural banks have been in rural areas have been advised not to sanction automobile loans. Others said land and gold is some of the easily available collateral given by them.
A banker in a leading government nationalised bank in Attabira on anonymity said that the branch has been sanctioning around 35-40 automobile loans per month in the Block which is not even situated in an urban or semi-urban areas, hinting at the increased spending pattern of the region.
Ekeswar Meher, Branch Manager from the Bank of India (Attabira Branch) said that mostly gold and land holdings are kept as collateral for loans in the area and opined that rural spending capacity has increased in the past few years.
AGRICUTURAL TOOLS:
Sushrita Sahu, Head of the Krishi Vigyan Kendra (KVK), Bargarh said agreed that the agriculture in the region due to increase in rice production has helped in helping the rural economy boom. Some other officials from the agriculture department said there are some farmers who are doing commercial farming in as large as 300 acres of land and those selected farmers are also flourishing in the rural economy.
Although the automobile companies, tractor companies refrained to commenting on record about the sales figures and even an indication of growth or decline, some hinted at the magnitude of demand.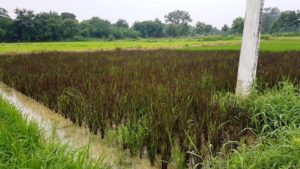 A leading tractor and farm equipment show room, situated around 2 kms ahead of the Attabira bus stop said, "In Odisha as a whole there has been a growth of around 40 per cent in tractor sales and 30 per cent in farm equipment in the last one year alone. Why would we open and expand our if there is no growth in tractor/farm equipment sales."
The area which has seen a spurt in the demand and availability of tractor/farm equipment, luxury mobiles and luxury electronic items however did not show much progress on affording luxury cars and luxury two wheeler. The levels of richness of villages were also not very informed in different parts of the district.