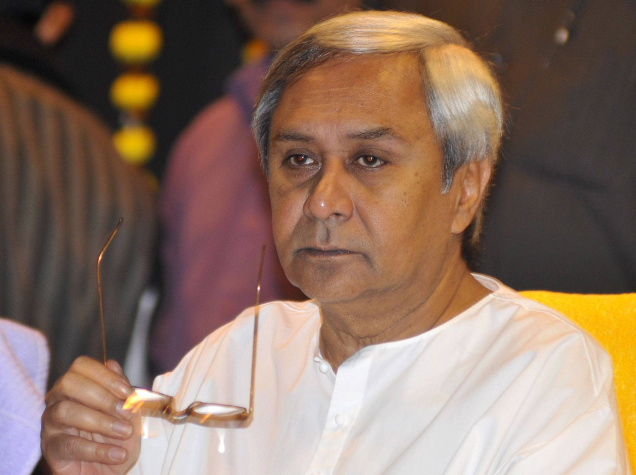 Blink News Network
Bhubaneswar, Mar 21: Odisha Chief Minister Naveen Patnaik has now tried to go beyond the call of a day of 'Junta Curfew' given by Prime Minister Narendra Modi. The five time CM from Odisha on Saturday announced lockdown of five important districts of the state for one week.
Citing the threat from Coronavirus, the CM said that he has decided to put lockdown for five districts and eight important cities of the state to ensure the spread of the viral disease could be checked.  The CM said that time has come for taking extraordinary step and sacrifice, to protect the state and its people.
"We have more than 3000 people who have returned from foreign countries. They are advised for home quarantine. A majority of them belong to the following Districts of Khurdha, Cuttack, Ganjam, Kendrapada, Angul, the towns of Puri, Rourkela ,Sambalpur,Jharsuguda ,Balasore,Jajpur road and Jajpur town,Bhadrak," he said.
He also added, "In the first phase, we are going for a near complete lockdown in all these areas from 7 am tomorrow (Sunday) till 9pm of 29th March. I humbly request you to stay at home and come out only for basic services,"
As per the directions of the CM, hospitals, clinics, medical shops, grocery shops, restaurants (only takeaways and home deliveries) vegetables, meat and milk shops/bread and bakery (but selling of tea and other beverages in the same premises have to be closed), Railways, Bus stands Airports will be open as also Public Transport .
However administration, Police ,Health, Fire, ODRAF, Electricity, Water, Municipal Services, Banks, ATMs ,Petrol pumps shall remain open along with private establishments that support the above services or are linked to the fight against coronavirus.
"Private companies will be advised to encourage work from home . In case they cannot do so and need to continue they need to get a certificate from the concerned Collector to continue," the CM said.
The CM also said that strict actions could also be taken against the violators during the lockdown period. "My only appeal is Stay at Home. If you go out – you risk bringing the virus to your family. Go out only for basic requirements – groceries, food and water, medicines, hospitals. The administration will take tough action on anyone violating this and risking their life, their family members and people of Odisha."