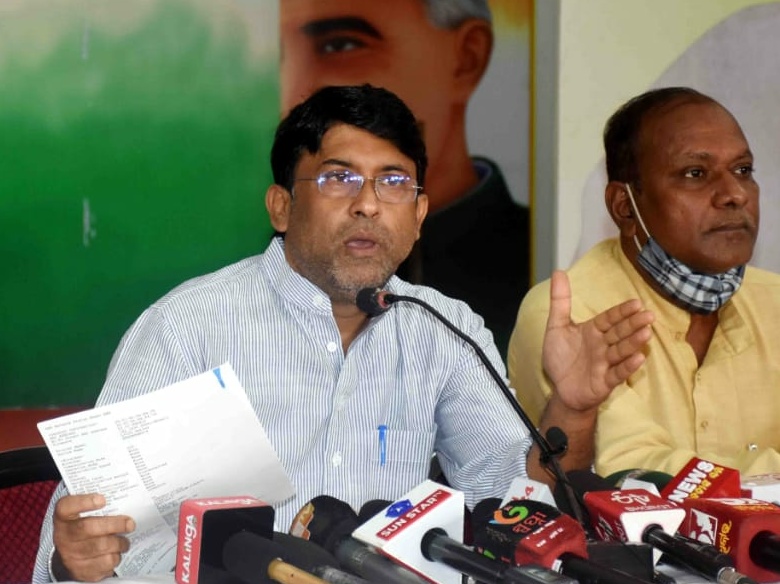 TBN Desk
Bhubaneswar 12/08/2021 : Opposition Odisha Pradesh Congress Committee (OPCC) came down heavily against Naveen led Biju Janata Dal (BJD) government's recent decision to name all the proposed 89 indoor stadiums in the name of late Biju Patnaiks. "BJD is desperate to win Panchayat polls at any cost, that's the only reason why the minister for sports and Youth affairs Tusharkanti Behera declared that all the proposed 89 indoor stadiums to be set up in 30 districts will be named after late Biju Patnaik " alleged OPCC media convener Satya Prakash Nayak. Addressing a press conference here Satya Nayak has accused the ruling BJD party's attempt to use public funds and projects for electoral benefits as the dirtiest politics a party can resort to.
Countering state governments' claim of massive development works done by the government, Satya asked, leave alone the chief minister, can anyone in the BJD or government answer, why the state government could not set uo a single new Bus stand in Odisha during the last 21 years of BJD rule? Terming the governments' recent declaration of series of development projects, Satya said all these are poll propaganda by Naveen Patnaik to tuck away the failures of non performance and woo the voters. Referring to a reply in the Odisha Legislative Assembly, Satya said there were only 38 Bus stands in the state when Navin Patnaik took over the charge as chief minister. After 21 years of continuous rule there has not been single new Bus stand set up in the state, said Satya.
There are 314 blocks, 114 urban Local Bodies, 58 sub-divisions but only 38 Bus stands. Interestingly out of 30 districts there are 8 districts where there is no Bus stand  says the report. Though the urban department allotted funds for setting up of 15 new Bus stands, there has been hopeless development in the completion of projects, said Satya. Taking a jibe at chief minister Naveen Patnaik, Satya said, the head quarter Bus stand of Naveen home district Ganjam,  does not have lighting, drinking water facility and rest shed for passengers. This shows the fake claim of development by BJD government.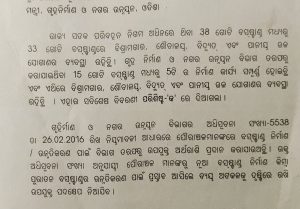 There are more than 14000 private and 462 government run busses plying in hundreds of routes in the state but there is not a single proper Inter-state Bus Terminus in the Odisha. When more than 80 percent people of the state are depended on Bus services, unable to provide basic minimum facilities is disgraceful alleged Congress. It is unbelievable that a government in power for such a record time could deprive the people with such basic minimum services. This is betrayal to the trust of the people of the state, condemns Satya. At one end the government turning a blind eye to the requirement of functional Bus stands in the state on the other it has closed down couple of Bus stands and sold away prime lands to business houses to set up malls and market complexes, said the congress leader. The OPCC has demanded there should be one Bus stand in every Urban local Body and making arrangements for plying of private buses in all the 30 districts as there are only 462 government buses operating in the state. Presently Private buses are operating in only 20 districts.