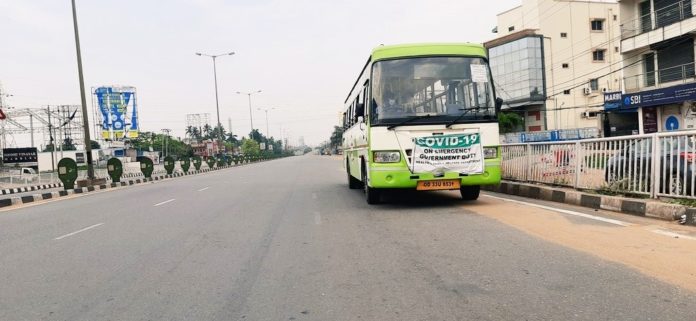 Staff Writer @Blink
Bhubaneswar, April 26: Odisha Chief Minister Naveen Patnaik on Sunday conducted a meeting through video conferencing with Gujarat CM Vijay Rupani to build consensus to bring back the stranded Odias in Gujarat.
Both the CMs discussed the modalities to bring back the workers back to Odisha. It has now been decided that the migrants will be brought through special buses from Gujarat via road. The meeting was also attended by Union Petroleum and Natural Gas Minister Dharmendra Pradhan.
According to the plan decided by both the states, two officials from each state will be appointed and a special committee will be constituted for the same. The committee will be entrusted with the task to monitor and execute the ambitious mission.
With the decision, Odisha has set a new example of bringing back their stranded migrants despite the lockdown in place. The government however clarified that all the incoming migrants must have to first register with the government post which they will be send to quarantine centres for 14 days.
"They cannot go to their homes directly. They will first inform us through registration. They will have to also spend time in quarantine for 14 days. After the period medical checkup will be done and only after being declared fit, they will be declared fit for visiting their home," DK Singh, Odisha Panchayati Raj and Drinking Water Secretary said.
According to migration experts, several migrants from Odisha work in the textile industries as workers and seasonally return to their home states. The own admission of the state government claim that it is anticipating return of close to 5 lakh Odias post lockdown.