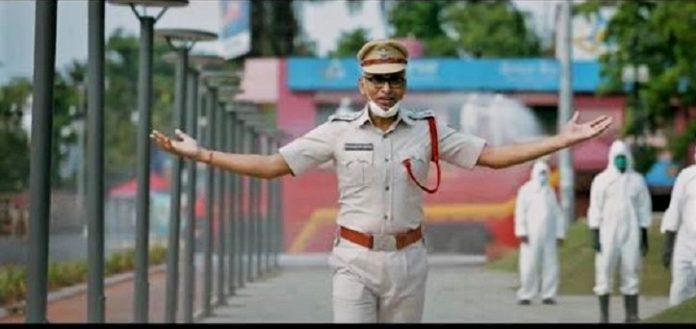 Staff Writer @Blink
Bhubaneswar, April 28: The latest music video conceptualised and directed by noted Bollywood film director Nila Madhab Panda on the lockdown blues have given the citizens of the state a ray of hope of better days ahead.
The video named 'Aau Kichidina Pare' has been released in Odia language and speaks about the ray of hope amid the darkeness of a global health disaster. The music video features several noted celebrities from the state also the health workers and government workers engaged in their jobs tirelessly.
This video seems to have caught the fancy of viewers in a massive way and is all set to be one of the most promising videos of recent times. There has been more than 2.5 million views onto it just 6 hours following the release of video on April 27 afternoon across digital media and there have unlimited views across TV Channels.
The viral song has been conceptualized, produced and directed by the noted filmmaker who rose to fame from his film 'I am Kalam' and others. The Lyrics of the film has also been written by him.
The film has been supported and endorsed by the Odisha government too. The video focuses on times to look forward, times when things will return to normal and a period when we all will once again rejoice in all the tiny nuances of  a joyful life.
This music video has been supported by Information and Public Relation (I& PR) Department, Govt. of Odisha in public interest. The objective of the video at a time like this, is to give hope to people and paint a beautiful world to look forward to, post Covid 19.