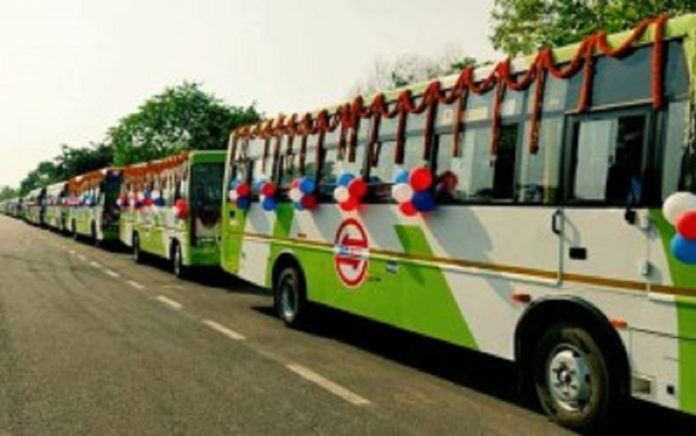 Blink News Network
Bhubaneswar, Jan 29: The state government has decided to continue the reduced fares for the air conditioned Mo Bus services which has paved way for a better public transport in the state capital and adjoining cities of the city.
The Capital Region Urban Transport (CRUT) has decided to continue reduced AC fares in technology-driven, citizen friendly Mo bus service for the next two months. AC bus fare which was slashed up to 38% in December, 2019 will continue till 31st March, 2020. As a customer caring company we want to give the best travel experience to Mo Bus commuters.
The decision to continues lashed AC bus fares has been taken to give riders better experience. With effort by the CRUT team and constant support of our commuters, we have gained significant ridership in the last two months. "There has been overwhelming response after reducing AC ticket fares and rationalising the overall fare structure. In the month of November, our ridership was around 84,000 and revenue was around 11.75 lakhs. The consistent faith of commuters in Mo Bus led to rise in ridership and revenue in January with an average of 1 lakhs passengers andRs. 12 lakhs per day respectively," said Dipti Mahapatro, General Manager, CRUT.
While the revenue dropped by 1% in Dec'19 compared to Nov'19, a consistent growth of 5% is seen till date compared to Dec'19.
Shefurther informed that there has been 22% boost in AC ridership in the month of December. "While in the month of November 4.3 lakhs people travelled in AC Mo Bus, 5.5 lakhs footfall was recorded in the month of December." In the month of January, the growth has been a consistent 9 % in AC Mo Bus ridership. As on 27th January, 4.7 lakhs people have travelled in AC Buses.
Ms. Mahapatro further added, "The move is aimed to encourage more commuters to use public transport services which would significantly reduce the number of vehicles on the road as well as bring down the pollution level which will contribute in decreasing carbon footprint in the Capital Region."
Currently we are having a fleet of 200 buses. There is a need and demand for more buses with the increase in footfall. This year the network will be expanded and 189 buses will be added to the fleet. Out of 189, 50 will be electric buses, the tender process for which is over and agency has been selected. The buses will soon ply in the Capital Region. Another 50 will be new diesel buses and rest 89 old buses will be added to the fleet after refurbishment, the work for which has started already.