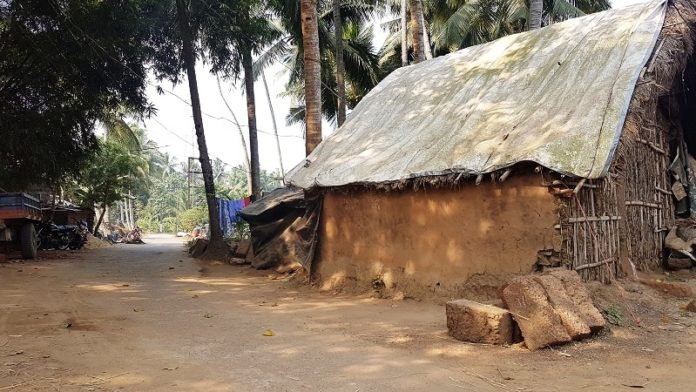 Post News Network
Bhubaneswar, Mar 3: In a bizarre order of the Odisha Chief Minister Naveen Patnaik to its legislators of the Odisha Assembly and the party Parliamentarians, the party patriarch has asked them to distribute eligibility cards to the rural citizens of Odisha who are still derived of the government aid.
Patnaik in his communication to the party leaders has asked them ways to celebrate the 104th birth anniversary of former CM Biju Patnaik on March 5. In the garb of directions on celebrating the same, the septuagenarian CM has asked the MPs and MLAs from the state to ensure they distribute the cards to the beneficiaries from their part.
As per the directions, the party agents of the regional party would now identify the beneficiaries in the areas who are still living in kuccha (chal) houses and eligible for government aid for housing scheme. This could be either the state scheme or the central housing scheme in the form of PM Awas Yojana or Biju Pucca Ghar Yojana.
Opposition parties have now questioned the CM and BJD President Naveen Patnaik on how he can direct the party workers to decide on the beneficiaries who are entitled for aid from the tax payers' money as the party workers should not have any roles in identification and providing benefits officially for any government scheme. However the party as per opposition leader has tried to dilute the role of administrative workers and party workers to appease the people of the state.
Odisha BJP spokesperson Golak Mohapatra on Tuesday attacked the BJD for this move. "This will ensure free hands of the BJD workers. This is a new formula of the BJD to do corruption through identifying the beneficiaries and later doing manipulations."
Earlier scrutiny of the housing schemes revealed that many people closed to the ruling party in the state got the benefits of the housing scheme and many such fake beneficiaries were identified in the state.