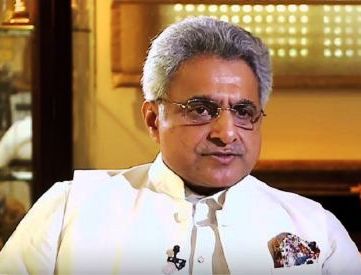 Blink News Network
Bhubaneswar, Jan 5: Biju Janata Dal (BJD) Parliamentary Party leader and incumbent Puri MP Pinaki Mishra Sunday termed the National Register of Citizens (NRC) as a 'problem' and claimed that the party and its chief have already raised its objections against its enforcement.
The leader meanwhile tried to assure that the recently passed Citizenship Amendment Act (CAA) is not going to harm the citizens of the country. He said, "BJD supported the CAA bill in the Parliament but the Odisha Chief Minister has already categorically clarified that NRC is not acceptable in the state,"
He also said, "Citizenship Amendment Act (CAA) is not going to affect the Indians in the country. CAA is not the problem. NRC is the problem." Mishra also welcomed the decision of BJP to embark on their journey in Odisha and other states to create awareness on the issue.
"The Union government needed to take people into confidence. I welcome their decision to create awareness on the law. This was needed. They earlier started going ahead with the law without creating awareness on the issue," he said.
Earlier in the day Union ministers and senior BJP leaders went to Kendrapara and Puri to meet citizens to discuss on the CAA related issue. BJP leader Rajiv Pratap Rudy attended the programme in Puri while Union minister Faggan Singh Kulasate descended to Kendrapara to meet migrants from outside the country settled in the district. It was an attempt of the BJP to douse the fire on the CAA controversy in the country.