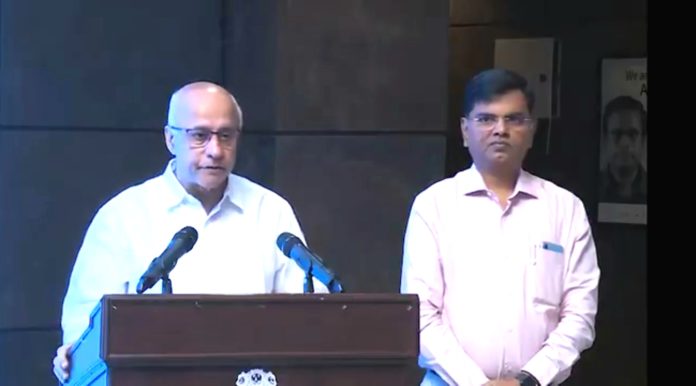 Blink News Network
Bhubaneswar, Mar 26: After several days of non reporting of any new COVID positive case in the state, Odisha on Thursday witnessed reporting of its third infection case of Coronavirus.
The State Health Department on Thursday late night informed about emergence of a new case which was found to be positive. The state has till now tested 164 samples from suspected patients.
Informing the media about the new case, the state health department said, "One more sample has tested positive for COVID19 in the State. This makes the number of positive cases 3 and all are from Bhubaneswar."
It also added, "The latest COVID19 positive case in the State is a 60 years old male. Contact tracing exercise has commenced."
On the Thursday evening the Chief Spokesperson of Odisha government on Coronavirus Subrat Bagchi had expressed apprehensions that the state in the last few weeks has seen entry of close to 84000 people into the state. He had said that chances of COVID positive cases from this section of population could not be ruled out.
The new infected person was said to have come to Odisha on March 10 from New Delhi via an Indigo flight. He also visited the Kar clinic OPD in Bhubaneswar on March 21 and was admitted to the hospital's ICU on March 24. Irked by the non-compliance of the COVID treatment rules, the health department has accused the clinic of flouting the treatment norms and advisories given by them to the private clinics.