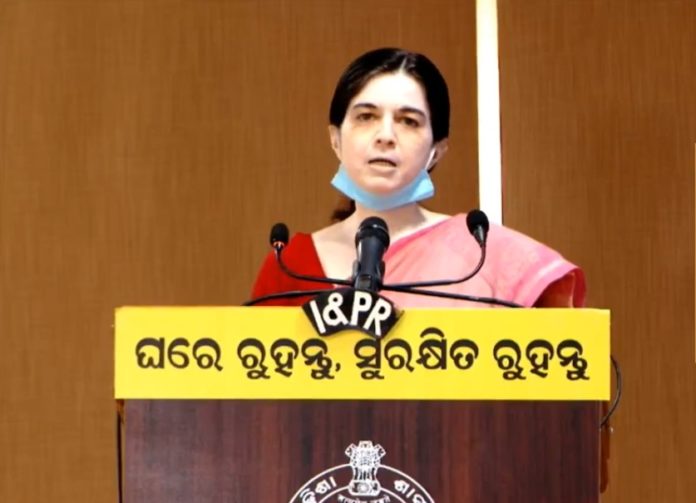 Staff Writer @Blink
Bhubaneswar, April 29: The state government on Wednesday put forth an array of COVID 10-related data to buttress their point that the state has been least hit by the global health disaster.
The top bureaucrats and officials from the government who are regularly briefing the media on COVID 19 also patted the back of the government for keeping the numbers on the lower side due to strict vigilance, large scale testing and others.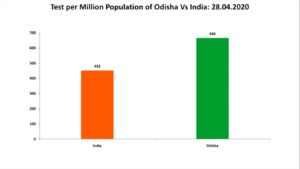 "We have expedited testing for COVID 19 across the state. We are now conducting 666 tests per million of our population while the national average stands at 452. Testing more and in right direction bring more cases and help us tackle the situation better," Shalini Pandit, Mission Director, National Health Mission (NHM), Odisha said.
She cited the state-wise data of "positive rate", which refers to the total positive cases detected out of every 100 cases tested. "There are many states which are reporting higher positivity rate. Delhi reports 8.4 per cent positive rate while for Madhya Pradesh it is 7.7 per cent. In Odisha this is as low as 0.4 per cent," she said.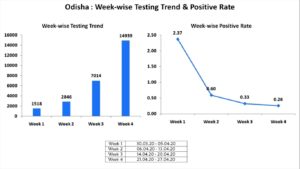 The NHM MD attributed this to the good immunity in the region and the more change in the pattern of testing in the state. "Unlike earlier times we are now testing more. We are now also testing more asymptomatic patients. However the positive rates have declined. This could be due to more immunity in the region," she said.