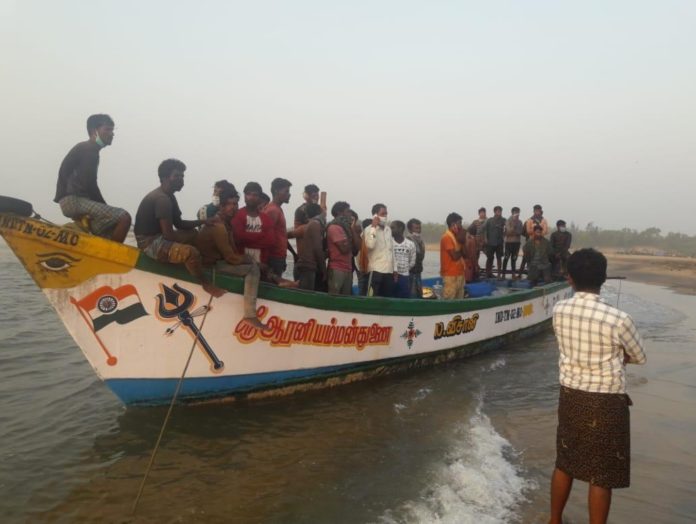 Blink News Network
Bhubaneswar, April 21: A total of 27 fishermen comprising natives of Odisha and Andhra Pradesh have now stunned many for their desperate attempt to travel from Chennai to Odisha coast along the sea route during lockdown.
The 27 aggrieved fishermen comprised 17 citizens of Andhra and 10 from Odisha who were stranded in Chennai for days during the sudden imposition of the lockdown orders.
Struggling for their survival and desperate to return home, all the 27 contributed together to buy a boat at Rs 1.73 lakh to return to their home states.
The group despite lesser space in the boat to give ample space to all embarked on their voyage on April 15 despite curb on the sea routes too and ban on fishing and boating activities. The group took water, 250 litres of diesel for their boat motor and some food materials.
Most of them tired and starved had a tough time sleeping on the boat. However with expertise on sailing onto the sea, the fishermen's skills, knowledge of navigation with assistance of compass helped them to navigate along the coast and reach towards the Andhra-Odisha border.
The fishermen once reaching close to their area called up their kin near Bahuda river confluence. The administrations of Odisha and Andhra government asked them to anchor their boat close to Dankuru village in Andhra side of the Bahuda river. These fishermen have now been sent to quarantine centre close to the village.