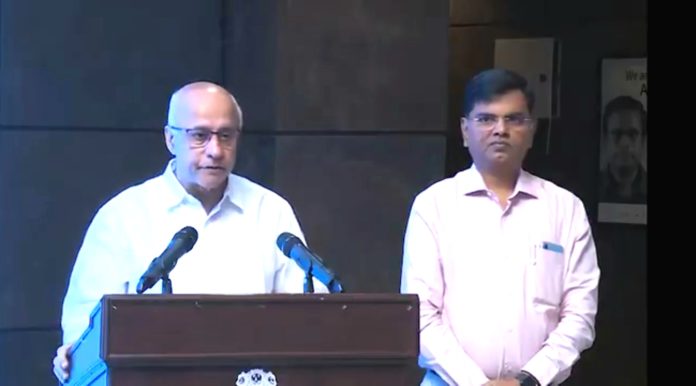 Blink News Network
Bhubaneswar, Mar 27: The Odisha government on Friday asked netizens not to defame on social the government officials and people working on the frontline to combat the spread of n-COVID 19 in the state.
Nodal officer for Coronavirus in the state Subrat Bagchi in the official media briefing said, "I want to request the people not to use social media to pass scathing remarks against government officials and people working to prevent the spread of COVID 19 in the state. If you find any difficulty do inform the local administration about the same,"
Bagchi expressed unhappiness with some of the attacks made on social media against selected government officials and others who are working in the government and through other platforms to mitigate the impact of Coronavirus in the state.
The former technocrat-turned bureaucrat informed the public how the government ranging from the Chief Minister's Office, Secretaries, Apex Committee, Collectors and police are working in tandem and with coordination to ensure planned execution of the announcements made by the government at the top level.
In his official briefing Bagchi gave the details of measure the government has been taking to control the spread of the disease. The official said that the Chief Minister has also announced a Rs 2200 crore special relief package for the poor in the state during the crucial time.