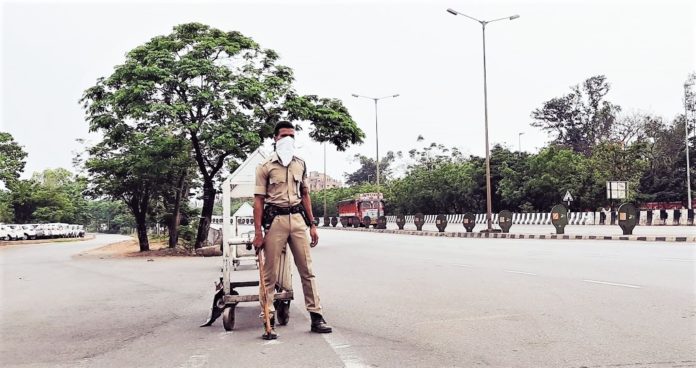 Blink News Network
Bhubaneswar, April 6: Different district administrations and police departments in the state have issued warnings to the erring citizens who venture out during the lockdown on their vehicles. They have been warned that their vehicles will be seized by the government if they are found using it during the lock down period.
"No bike or car use for buying vegetables , grocery, medicine etc will be tolerated. Any vehicle reaching any market with or without vehicle pass will be seized. Please walk down to the nearby shop to make your purchases. In emergency Dial 100," Sudhanshu Sarangi, Twin City Police Commissioner said.
The local authorities are now requesting people to walk down to their nearest markets for buying essential items. The Bhubaneswar Deputy Commissioner of Police, Anup Sahoo said that in Bhubaneswar on Monday a total of 286 vehicles have already been seized by the police.
He said, "Don't use vehicles for marketing. Go to the nearest market for the essentials. So far 286 vehicles have been seized today for violating the COVID regulations in different police stations of Bhubaneswar,"
However, Ganjam District Administration was the first district to order such a rule. The district which has a good numbers of migrants issued orders barring the use of bikes and other vehicles for marketing.
With these orders, Bhubaneswar, Cuttack and Ganjam district have become the regions where the usage of vehicles for marketing during the lockdown period have been barred.