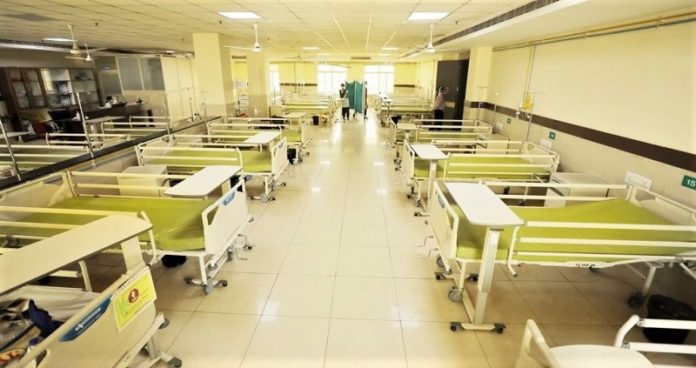 Blink News Network
Bhubaneswar, April 13: Odisha has now come up with 17 special COVID special hospitals/care centres across the state to ensure the patients of the global pandemic are treated and entertained at an all together health facilities to differentiate between normal cases and the global pandemic.
State Health Secretary Nikunja Dhal had recently said that it will not repeat the mistake done by some western countries like Italy where it treated normal patients and COVID patients together. "We have learnt from the mistakes of other western countries. We have now special dedicated hospitals for COVID alone to not mix up other cases with COVID treatment and increase the chances of infection of the global pandemic," he said recently.
The state government on Monday said that it has now 17 operational COVID special hospitals in the state to exclusively tackle the global pandemic.
The government in a statement said, "17 COVID-19 Hospitals/Care Centres have become operational in Gajapti, Ganjam, Jajpur, Keonjhar, Khurda, Puri, Cuttack, Sundargarh, Bhadrak, Rayagada, Malkangiri, Dhenkanal, Boudh, Kendrapara, Balasore and Koraput districts,"
It also added that with these centres the total bed capacity of has been increased to 2790 beds. On the other hand an MoU was also signed on Monday for a COVID Hospital in Nabarangpur.
"A tripartite MoU between District Magistrate, Nabarangpur, NALCO and Christian Hospital has been signed to set up a 200 bedded Special COVID-19 Hospital in Nabarangapur," a statement from the government said.