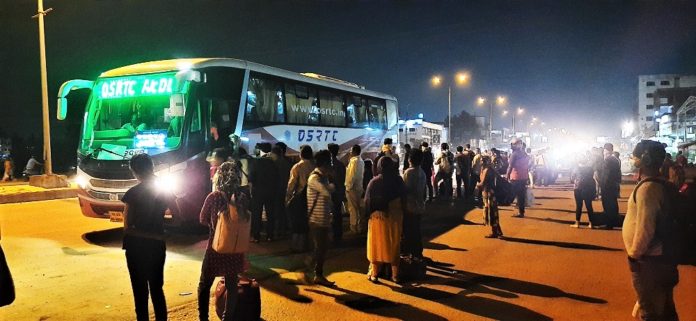 Staff Writer @Blink 
Bhubaneswar, April 22: The state government on Wednesday came forward with their detailed plan for all those Odias stranded outside the state and want to come back to their native land post lockdown.
DK Singh, Principal Secretary, Panchayati Raj department said that there are close to 7.5 lakh Odias outside who are now keen to come back to their state after the curbs under lockdown are lifted. The official laid down the detailed plan on how to avail the facility.
Singh said that registration for all incoming Odias will be mandatory which would be facilitated through online portal and also at panchayat level. He also said that no person can no directly go to their homes without completing their institutional quarantine.
"It is anticipated that around 5 lakh Odias may return from other States to their villages after relaxation of Lock Down. Keeping it in view, a special portal will be made operational and registration on this portal will be started from 24th April. The registration is compulsory for all the returnees," Singh said.
He also said that the relatives and family members of the returnees can register on this portal.  The BDOs will constitute a 5 member monitoring team for every Panchayat and a Nodal Officer will be there for every Panchayat.
"The returnees have to undergo health check up in the temporary health camp opened in the Panchayat and they have to remain in compulsory quarantine for 14 days in the centre specified for the purpose. They will not be allowed to go home without quarantine under any circumstances," he said.