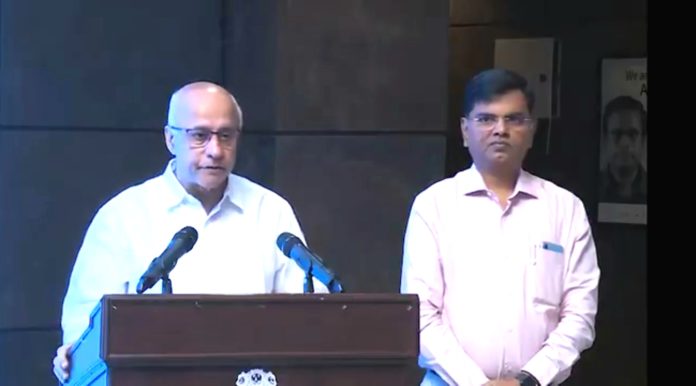 Blink News Network
Bhubaneswar, Mar 25: The Odisha government on Tuesday admitted that the state might end up seeing 36000 COVID 19 positive cases by May end if the trend of spread of the viral disease in the country continues with the same spate.
Subrat Bagchi, Chief Spokesperson of Odisha government on Coronavirus on Tuesday officially accepted the fact that the numbers of Coronavirus positive cases in Odisha are likely to be in thousands by the end of May 31 this year.
Bagchi, the technocrat-turned bureaucrat in the state government used charts, slides and government data to explain that the country is heading towards exponential growth in positive cases and almost in every 5-6 days the number of positive cases are doubling up.
Bagchi said that the trends hint at explosion of the disease in the country in the coming two months if not checked. He said that while real estimates hint that 10 lakh persons in the whole country are likely to be infected with the disease by the end of May 31, Odisha too will not be spared.
"Odisha has a total population of 4.5 crore. By the current estimates the minimum number of infected persons will be 2345 by May end which could also touch upto 36000 at maximum," Bagchi said.
As per the latest statistics till Tuesday the whole state has merely two positive cases of COVID 19 while it has been able to test 110 samples of suspected cases. The government on the other hand also has data of close to 3800 persons from the state who had recent travel history to foreign countries.
Bagchi also said that currently the country currently has 70 beds per 1 lakh population while for Coronavirus treatment it will need 161 beds for 1 lakh population which is a Utopian dream for the country.