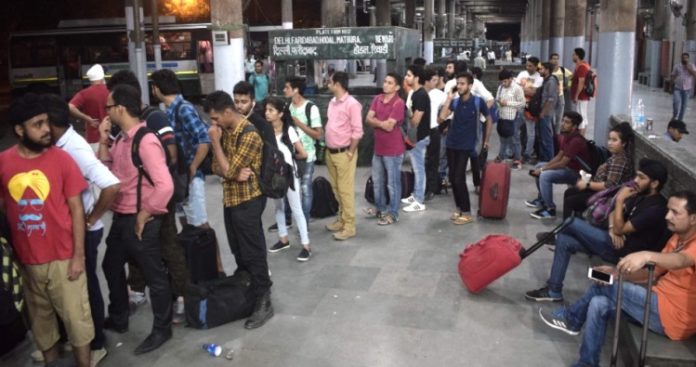 Staff Writer@Blink
Bhubaneswar, May 5: The state witnessed six new cases of COVID 19 as the returnees from West Bengal and Surat continued to be tested positive for the disease from the state. The total cases in the state touched 175 by Tuesday night.  
The state government Tuesday said that the total cases of COVID 19 in the state touched 175 as two more persons returning from Surat among others tested positive for the global pandemic by the end of Tuesday evening.
Data suggests that six new cases of COVID 19 came four different districts-Ganjam, Balasore, Cuttack and Sundergarh.
The first case of a Surat returnee was reported from Ganjam early on Tuesday. The government in a statement said, "One positive case detected in Ganjam district. He is an 18-year-old male and Surat returnee. He is in government quarantine. Contact tracing and follow-up action are being done,"
Later in the afternoon the government said that another Surat returnee was tested positive from Tigiria region in Cuttack. The patient is a 34-year-old male. On the other hand cases were also reported from Rourkela and Balasore.
According to the latest data, the state has a total of 114 active cases and 60 cases of recoveries. The state on the other hand has conducted a total of 44,663 sample testing.
Subroto Bagchi, Chief Spokesperson of the government on COVID 19 said that the testing capacity of the state has now improved manifolds. "There was a time when we used to test 82 samples in one week. Now in the last one week we tested a total of 16,025 samples within seven days,"
The government meanwhile said that adequate arrangements are done at quarantine centres for the new returnees. A statement from the government said, "Electricity, drinking water, toilet, bathing place and kitchen facilities are provided at each Temporary Health Centres/Camps in rural areas,"
It also said that personal hygienic kit and other essential commodities have been provided to the people in quarantine. Private security guards and Gram Rakhis have been deployed for 24X7 security arrangement.