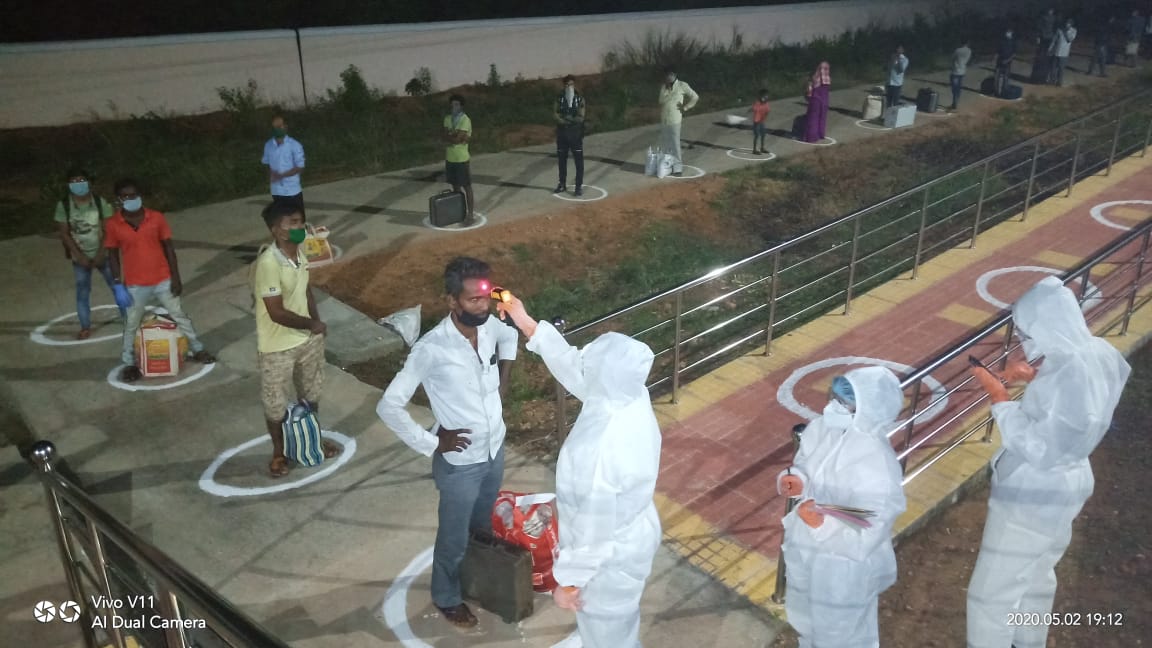 Staff Writer @Blink
Bhubaneswar, May 10: The state reported a total of 83 cases of COVID 19 on a single day taking the total numbers of the disease to staggering 377 from the previous figure of 294.
Data from the State Health Department claimed that the maximum cases of the disease were reported from Ganjam which is now bombarded with the heavy influx of migrants returning from Surat and other areas.
The district within one week has reported the rise of 124 cases and became the district to report the highest cases of the disease. On the other hand, many other districts claim that migrants returning from other states like Maharashtra, Karnataka and others also tested positive for the disease.
Besides Ganjam, Angul and Balasore districts also reported rise of 15 new cases on Sunday. Boudh also reported its maiden three cases of the global pandemic. With the detection of cases from Angul and Balasore for the first time the total districts infected with the disease rose upto 21 (70 per cent).
Nevertheless cases were also reported from Jajpur (5 cases), Puri (2), Bhadrak (6) and Mayurbhanj (1). The government claimed that most of the new patients found are inmates of quarantine centres except one patient from Angul who was a local resident of the district